One of the most highlighted values of Qiscus as a product which hundreds of our clients have vouched for is our extensibility. This extensibility is made possible through SDKs, APIs, and webhooks with complete and precise documentations presented in various integration processes such as CRM, facilitating chatbot interactions, or building complex agent assignment systems. These values have been manifested in multiple applications and have brought great benefits to our clients.
Qiscus App Center is a product that is expected to emphasize the value of extensibility even more, allowing users to discover or create, purchase, onboard, and monitor Qiscus integration components. The goal is to add value to Qiscus services for our clients.
App Explorer
You can find various applications available in the Qiscus App Center easily by searching or filtering by application category. Here are the steps to explore the applications found in the Qiscus App Center:
Go to the Qiscus App Center menu on the left.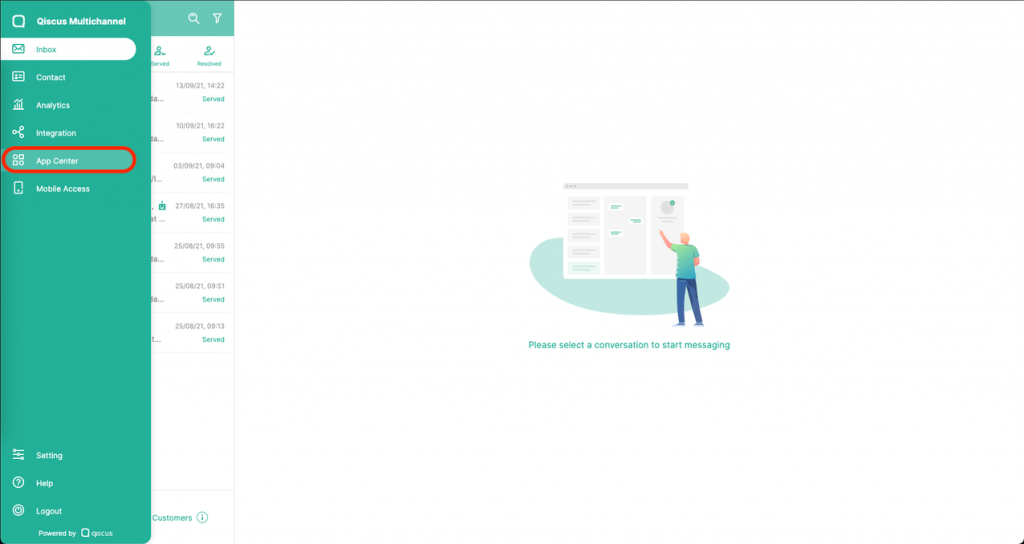 2. Click on the Explore menu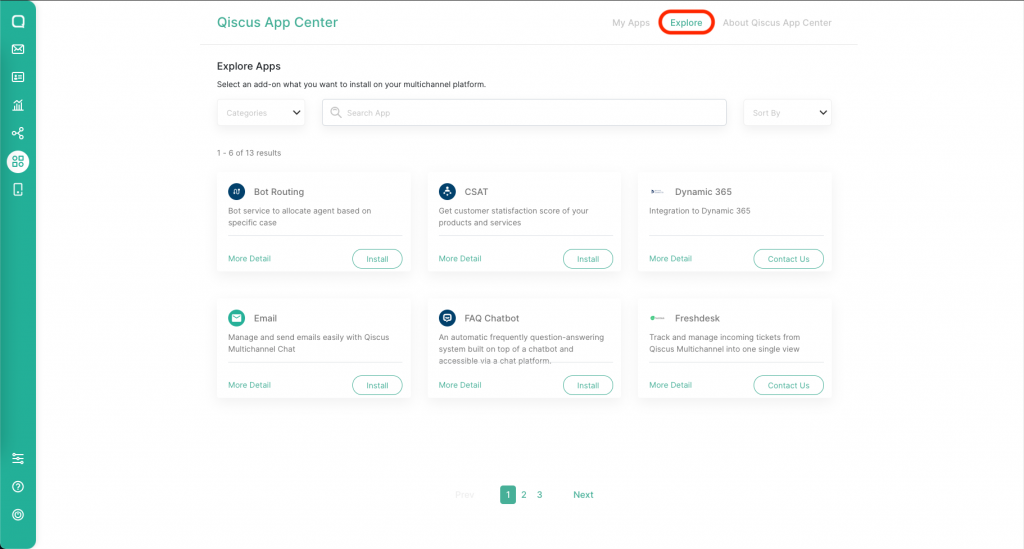 3. You can search with specific keywords to find particular apps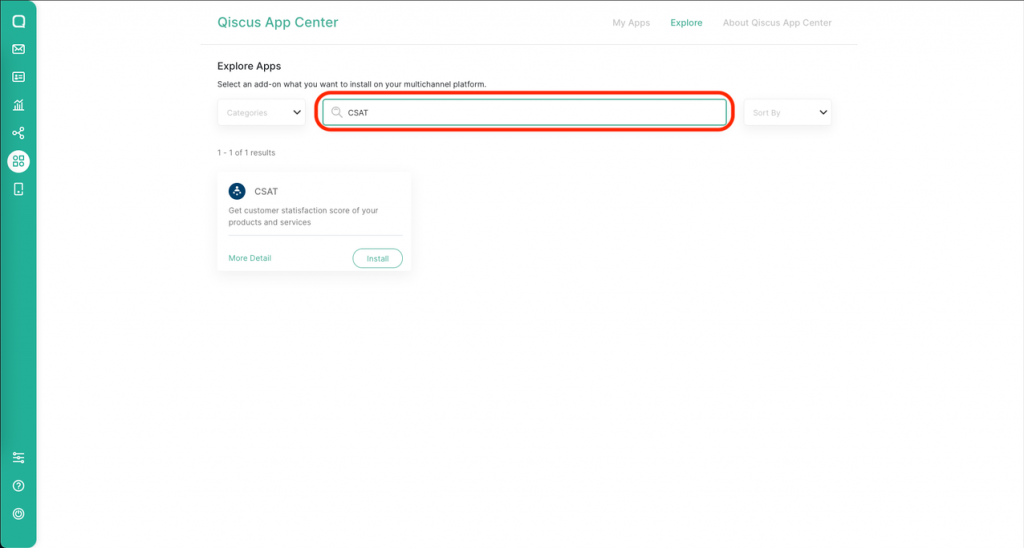 4. You can filter apps by category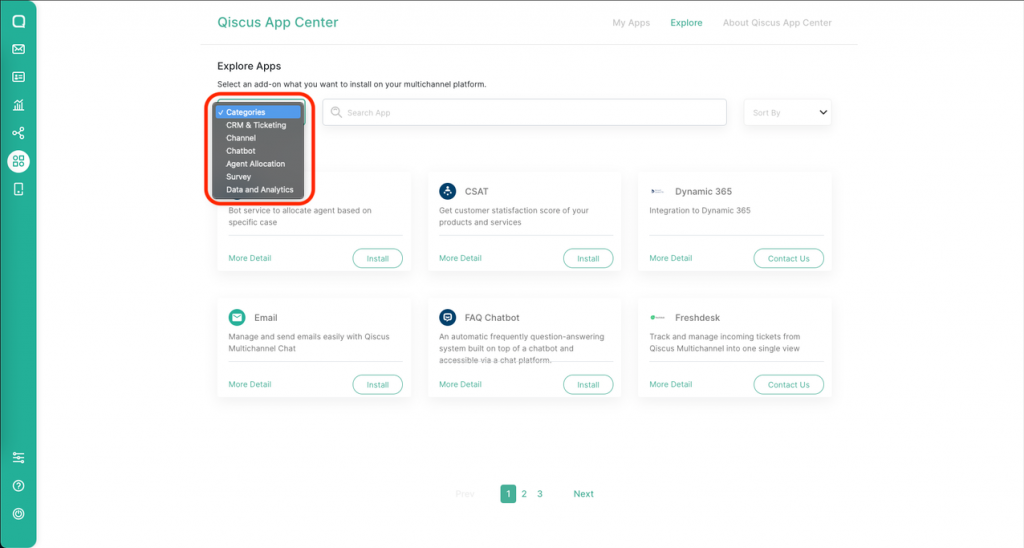 5. You can see detailed information about each available application by clicking on More Details.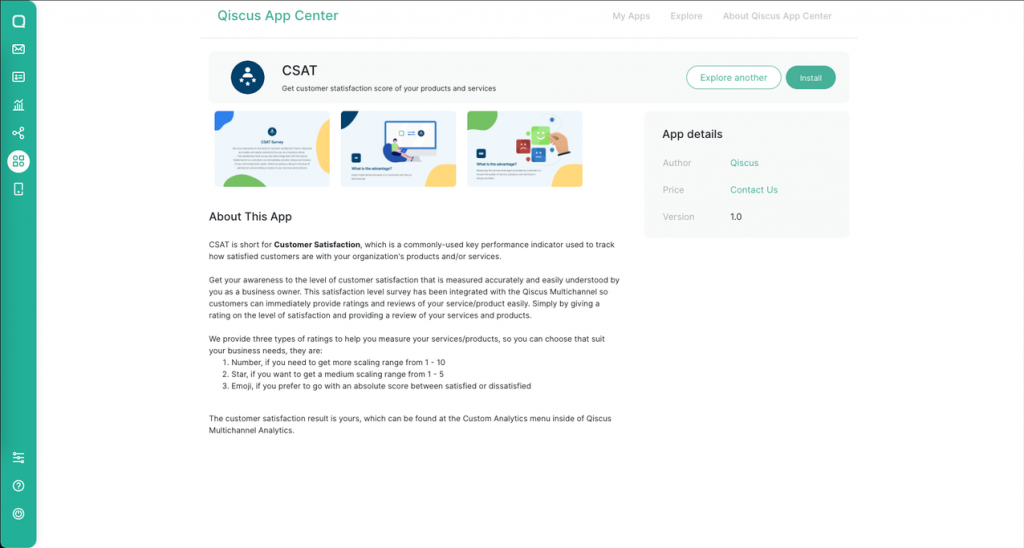 My Apps
In the My Apps menu, you will find a list of the applications you have installed. Some applications can be installed directly, such as CSAT or Customer Satisfaction, which is used to determine the level of customer satisfaction with services or products. Several other applications will require you to contact Qiscus for installation as they require more detailed information about their use cases, such as CRM.
The search feature is based on specific keywords. Application filtering by category contained in the Explore feature can also be found in the My Apps feature. There is one more type of filtering which is filtering based on application status.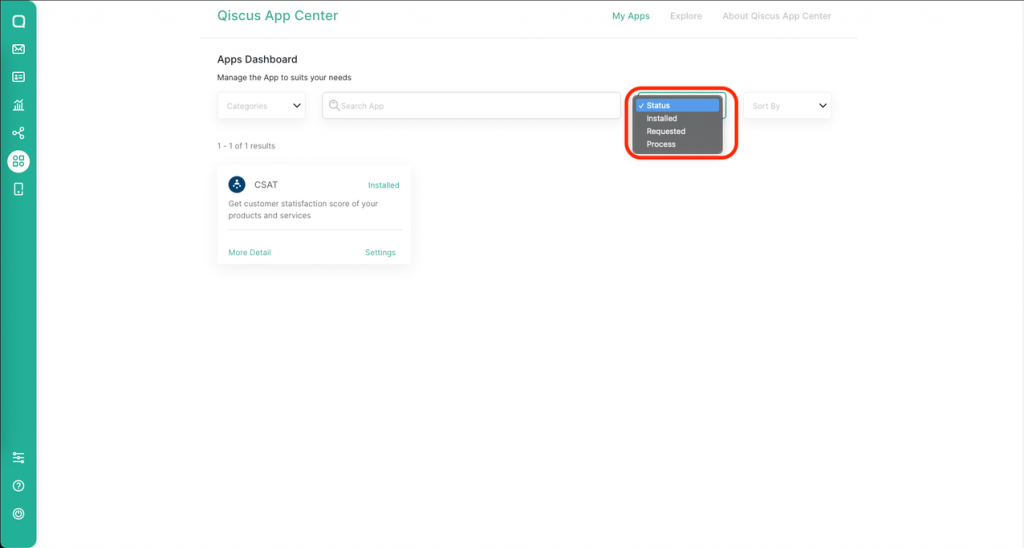 There are several filtering categories based on application status:
Installed will display a list of applications that have been installed and integrated with Qiscus Multichannel
Requested will display a list of applications that are in the installation request status
Process indicates the application is being processed for integration
Some applications that have been installed can be adjusted by clients according to their needs, such as the CSAT application as shown below: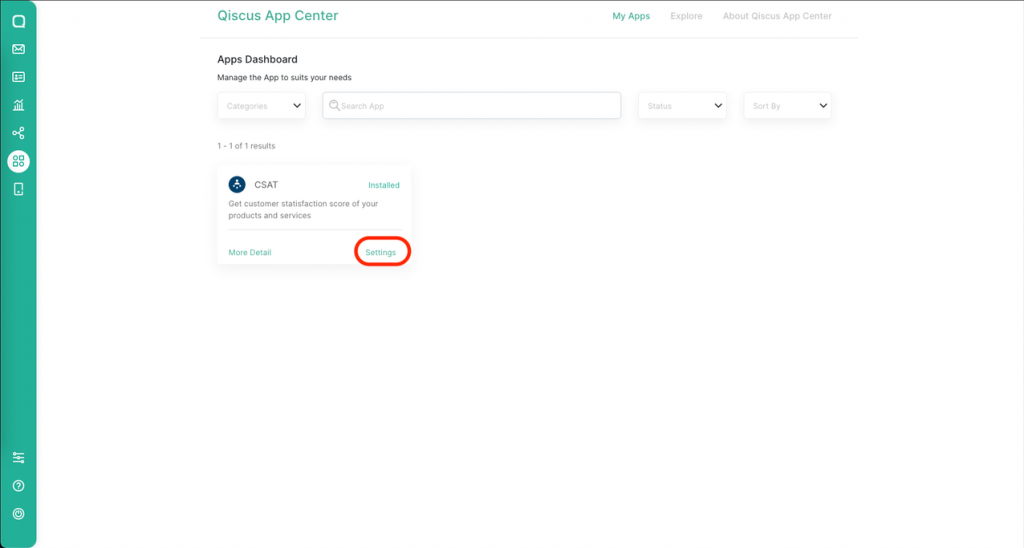 Click on Settings. The application settings page will then appear. Next, we will explain how to use CSAT and how CSAT can meet customer expectations.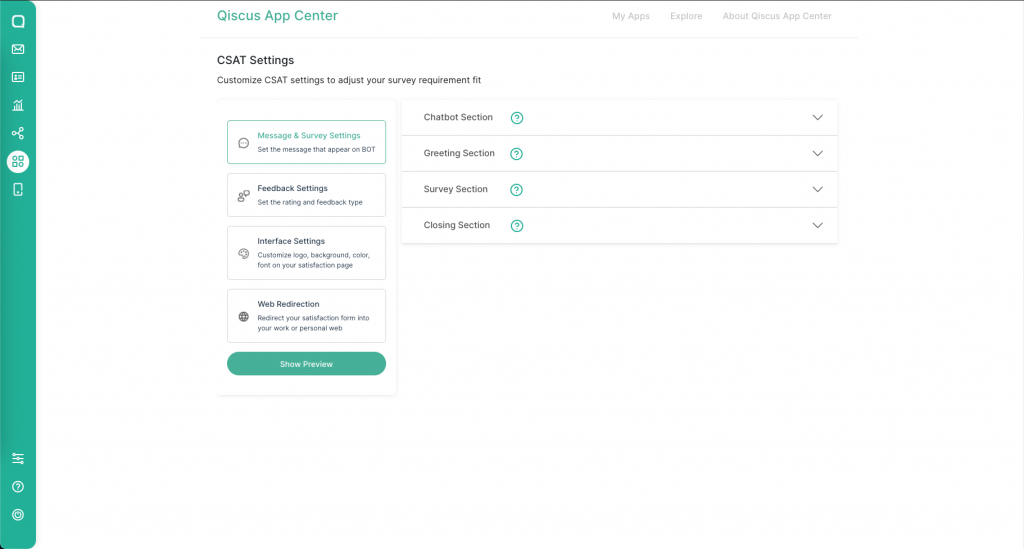 If you have problems using the App Center feature or other features, contact our Solution & Support team for assistance via this page. For further discussion about the Qiscus Multichannel Chat dashboard, visit www.qiscus.com or contact us here.