In addition to being able to simultaneously broadcast messages to specific customer groups, Qiscus Multichannel Chat now allows businesses to send diverse and different promotional content to customers.
This feature development was carried out considering the many needs of Qiscus Multichannel Chat users of sending messages to specific customers. With the release of this feature, users can now contact customers with more personalized messages. You can even send messages in advance via WhatsApp.
To do this, you must ensure that your Multichannel Chat account has a quota of broadcast messages to deduct per message sent. In addition, the Message Template that you create must be pre-approved by WhatsApp.
Follow the steps below to create an Outbound Message to a single number or one customer number:
Visit the Outbound Message menu on the left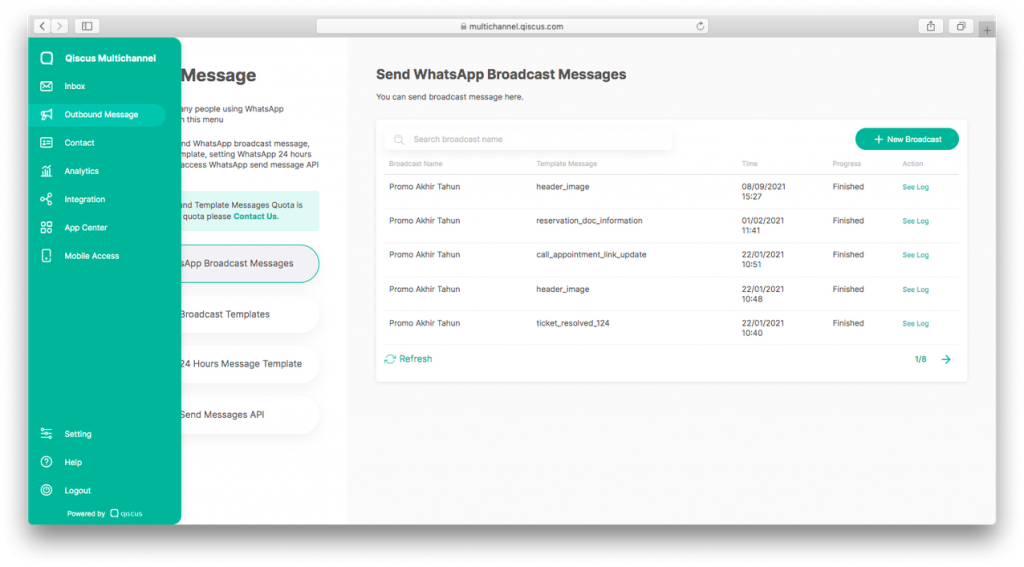 2. Click New Broadcast
3. Select Submit Your Own Number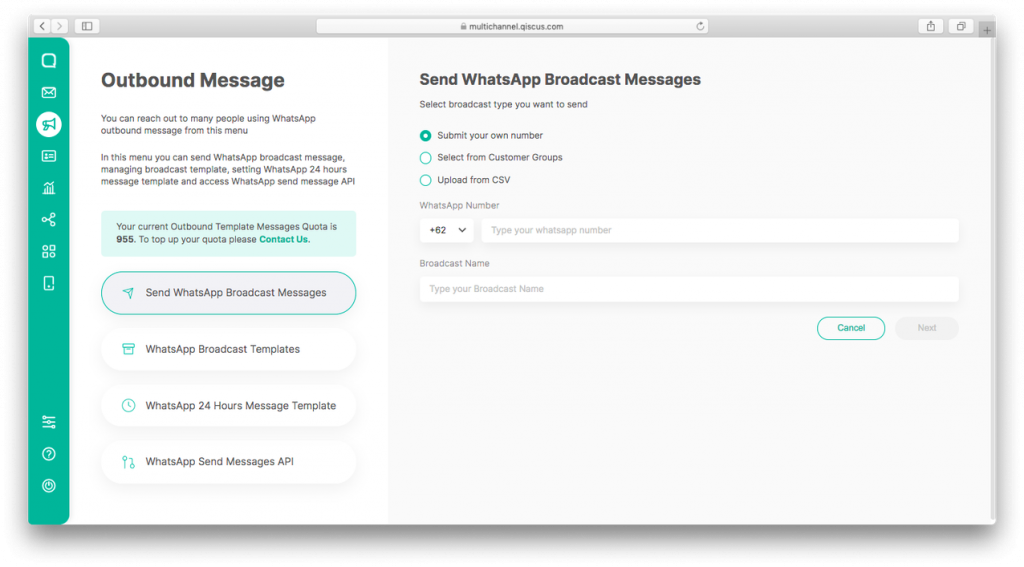 4. Fill in the WhatsApp number you want to address and the broadcast name, then click Next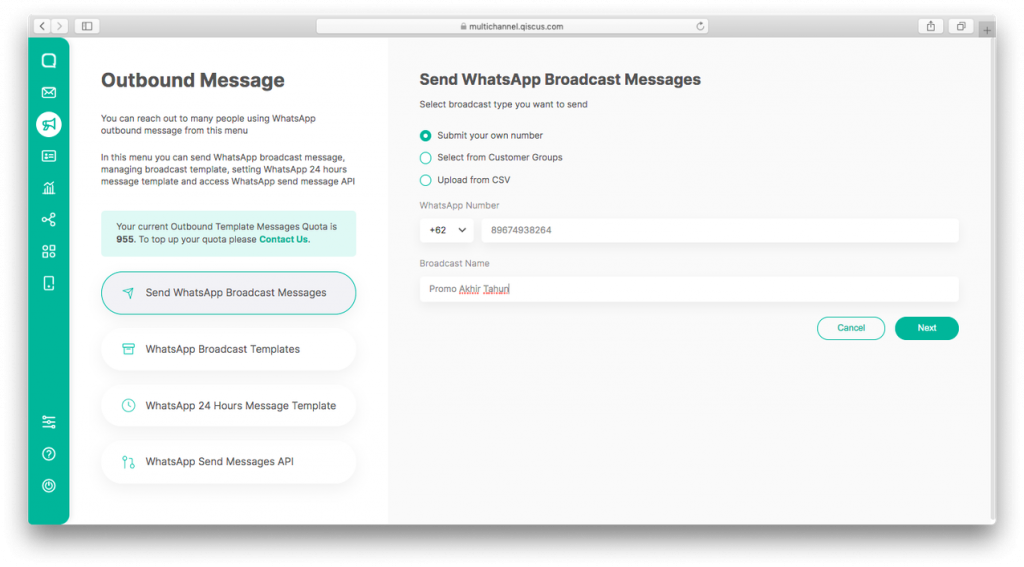 5. Select Message Templates. You must have a template that has been approved by WhatsApp to broadcast messages
6. Select Language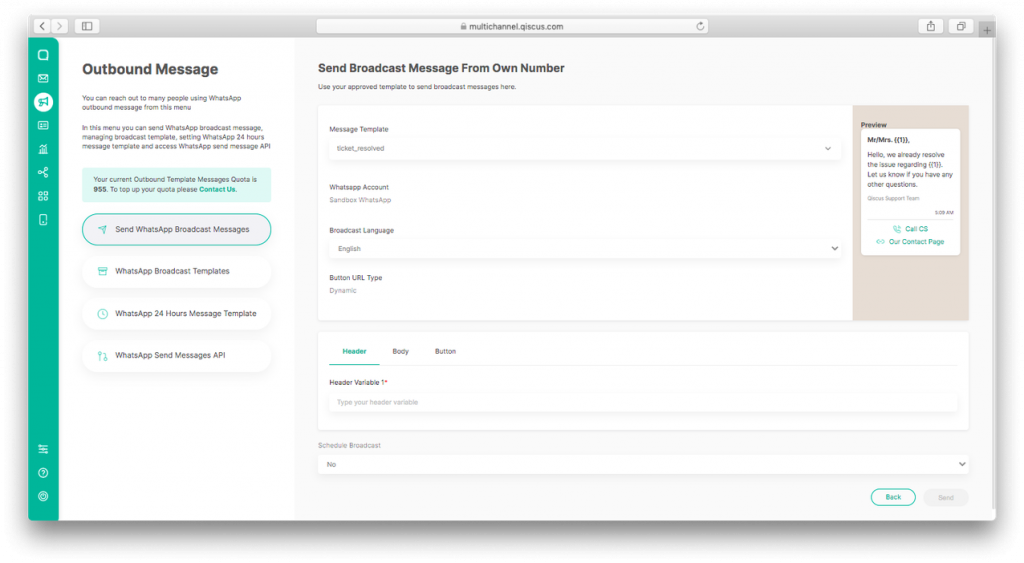 7. Fill in the variables according to the needs of the Message Template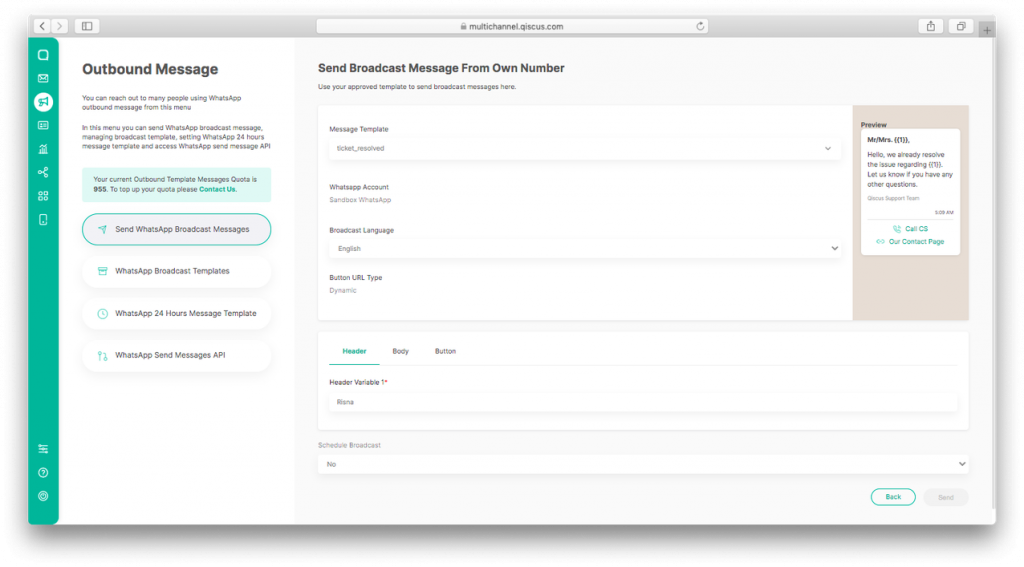 8. You can choose to send the current Broadcast Message or schedule it
9. If you want to schedule, select Yes under Schedule Broadcast and fill in the date and time.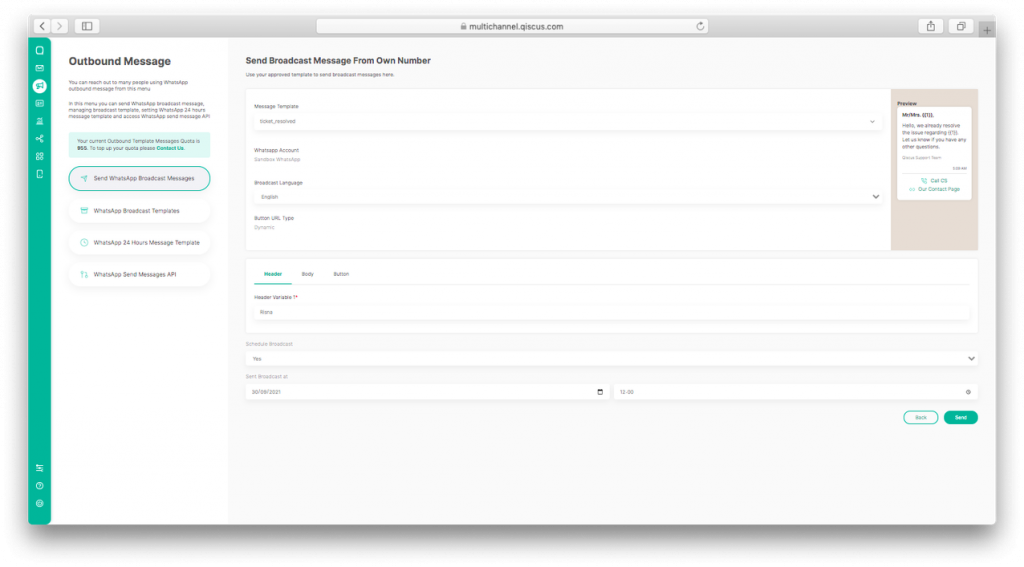 10. Click Send
You can use this feature to provide a more personalized customer experience for your consumers. For further discussion, you can contact the Qiscus team via WhatsApp or this page.