Instagram is a social media platform which is useful for marketing a product or brand. The visual content displayed in images, photos, and short videos on Instagram can help audiences understand the scope of a brand or business more easily. Instagram is also accessible for free by any business, large or small.
For businesses and brands to appear more professional, Instagram has a special account, namely Instagram Business, filled with various features which support market research, sales, and business development.
Additional Features on Instagram Business
Instagram Business offers several free tools to analyze the performance of your business on Instagram. By using these tools, you can design marketing steps which are more relevant and specific to your target market. If you want to reach a wider target audience, you can use paid tools for advertising on Instagram. For optimal reach, you can also do a combination of both. Here's a breakdown of the tools you can enjoy when switching to Instagram Business:
Insights. Helps you access data on your audience demographics, the performance of the content you share, and how the audience is engaged with your content.
Promote. Helps you to quickly create ads to promote existing posts on your business account.
Connect with Facebook Page. Easily share your Instagram Business posts to your pre-linked Facebook Page.
For Instagram Business users, Facebook will not allow you to set your account to private. However, you can always switch back to your personal Instagram account if needed.
Tutorial: Switching To Instagram Business
If you already have Instagram Personal, you can follow the steps below to switch to Instagram Business:
1. Visit your Profile page.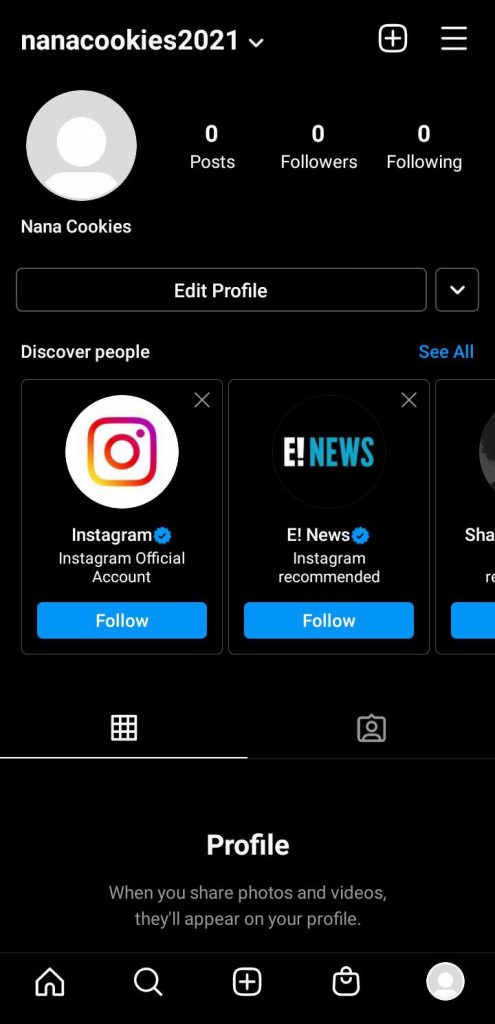 2. Click the menu button on the top right corner.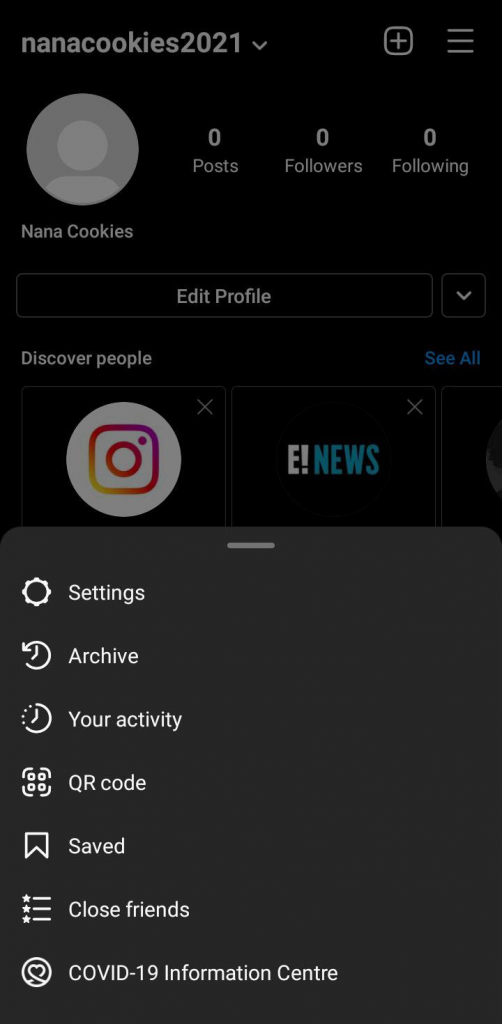 3. Select Settings.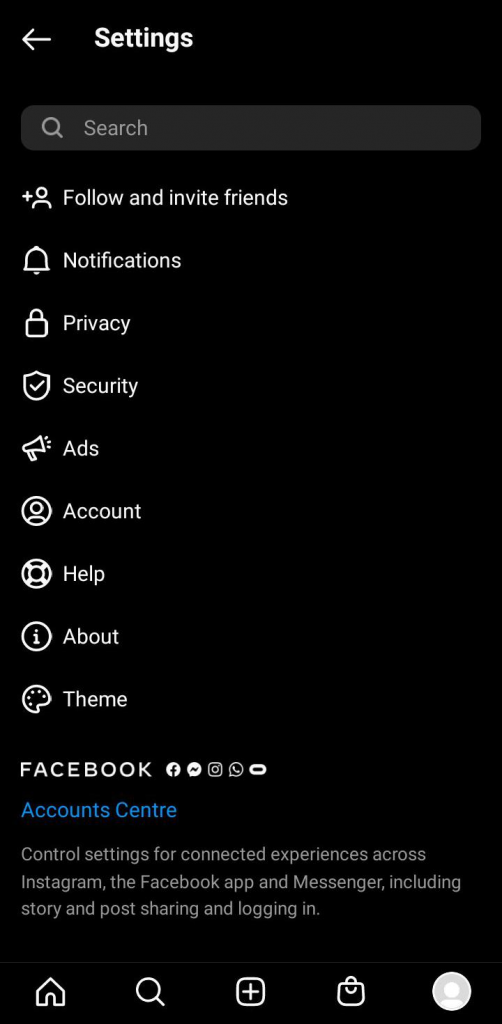 4. Select Account.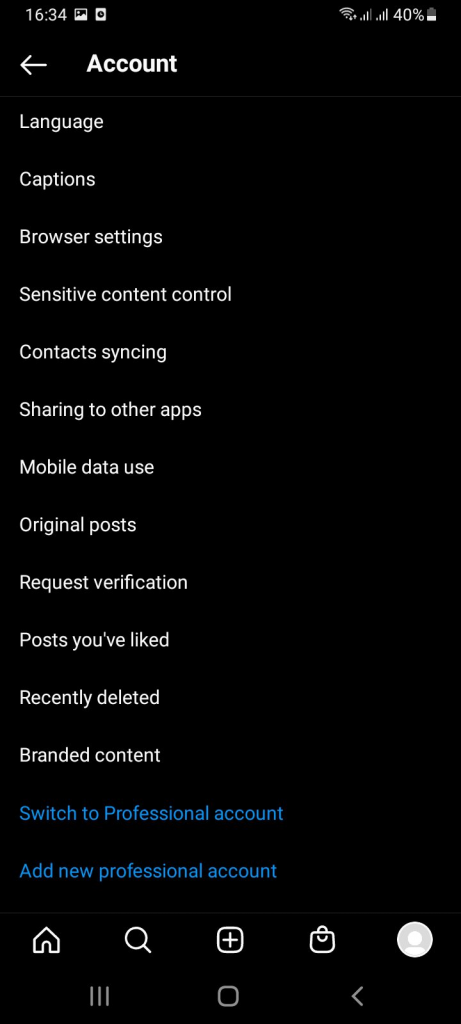 5. Click Switch to Professional Account. Some information about Instagram Business will be displayed so you can study it first. You can swipe right to see more before clicking Continue.
6. Choose the categories that best fit your business. You can only choose one category.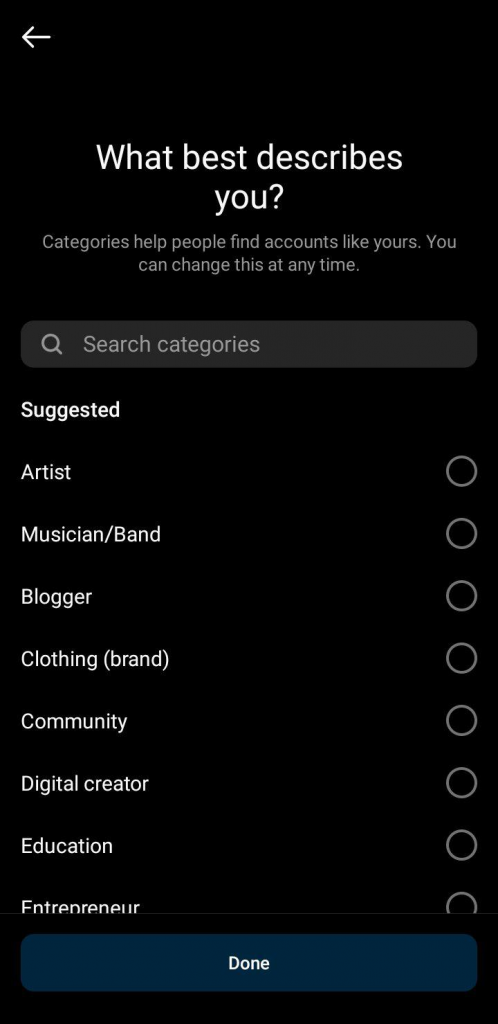 7. You can set it to show categories on your profile or otherwise. Then, Click Done.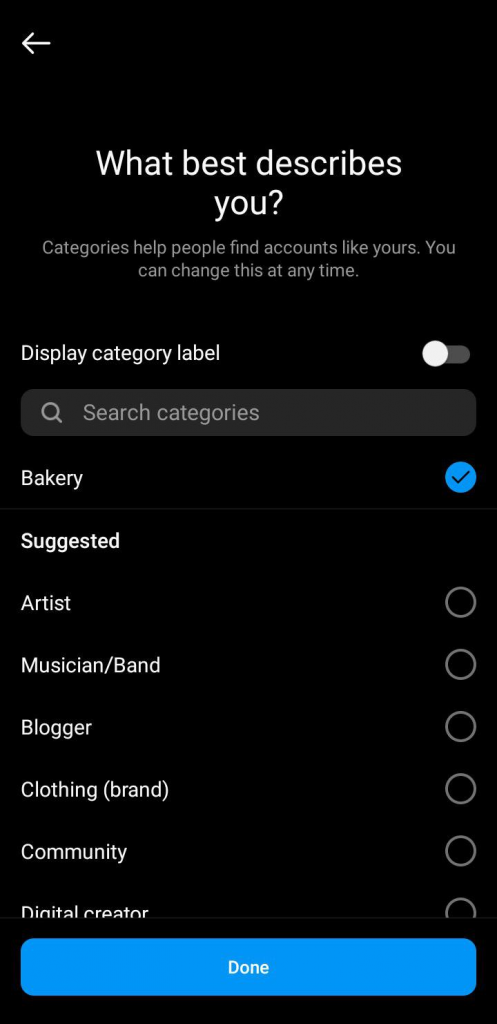 8. Choose the type of Instagram Professional account which is right for you, either Business or Creator. You can change it at any time. Then, Click Next.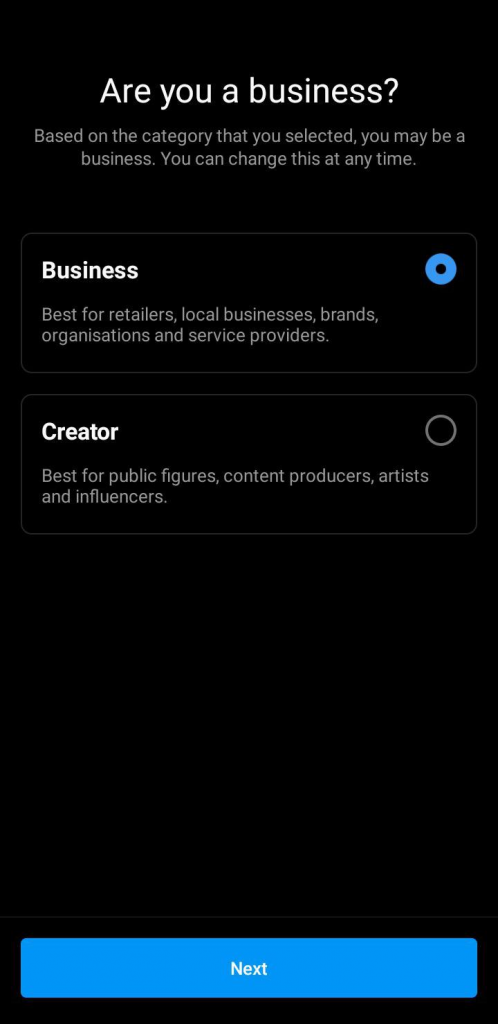 9. Fill in your contact information.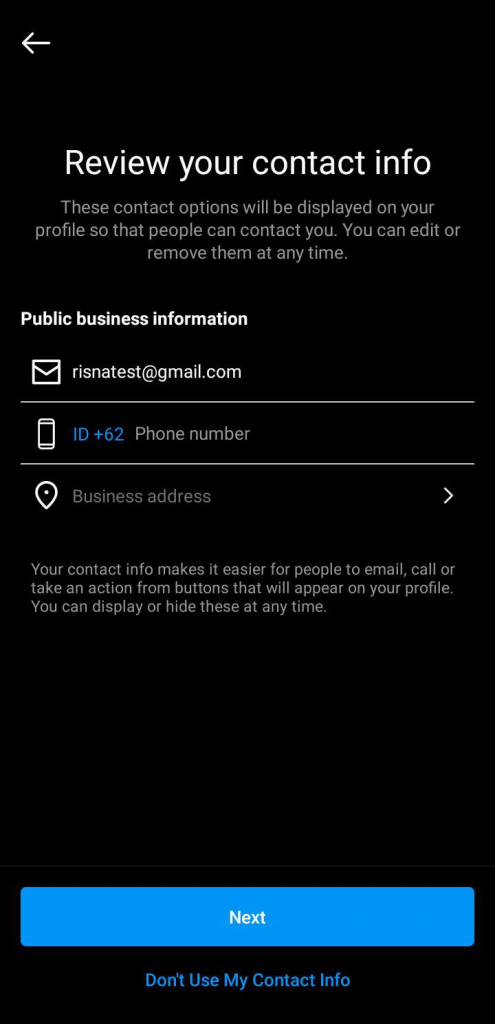 10. You can connect to your Facebook Page in this step.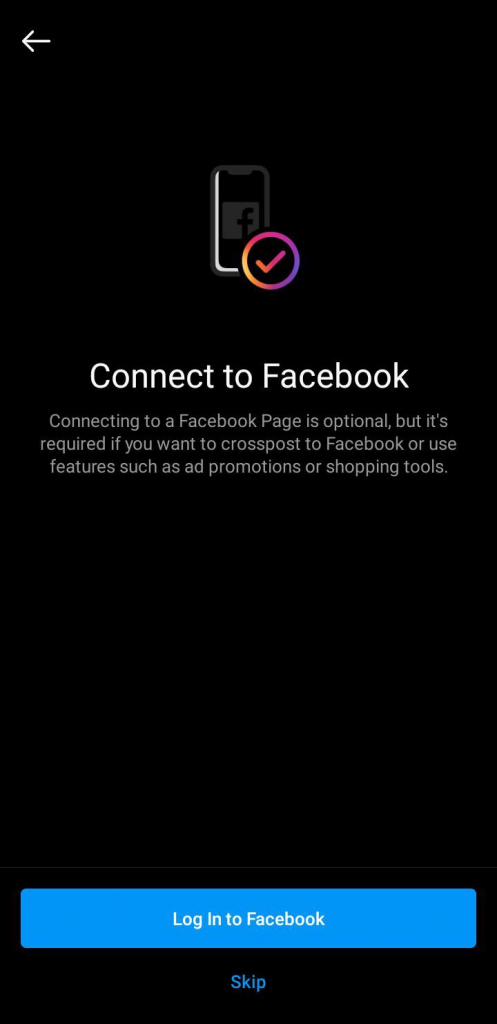 11. You will see this screen after you have successfully switched to Instagram Business.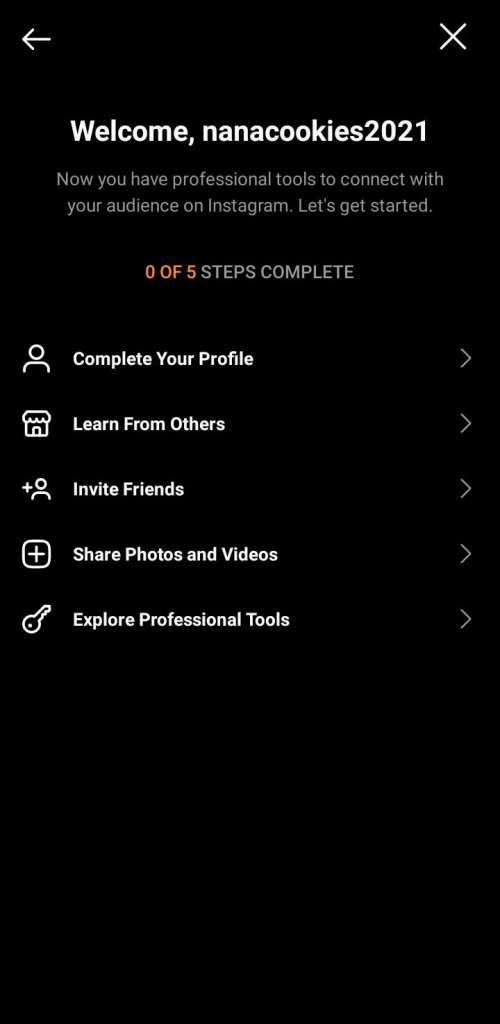 If you are a beginner, don't worry, Instagram Business also provides references or inspiration that you can follow and implement for your Instagram Business.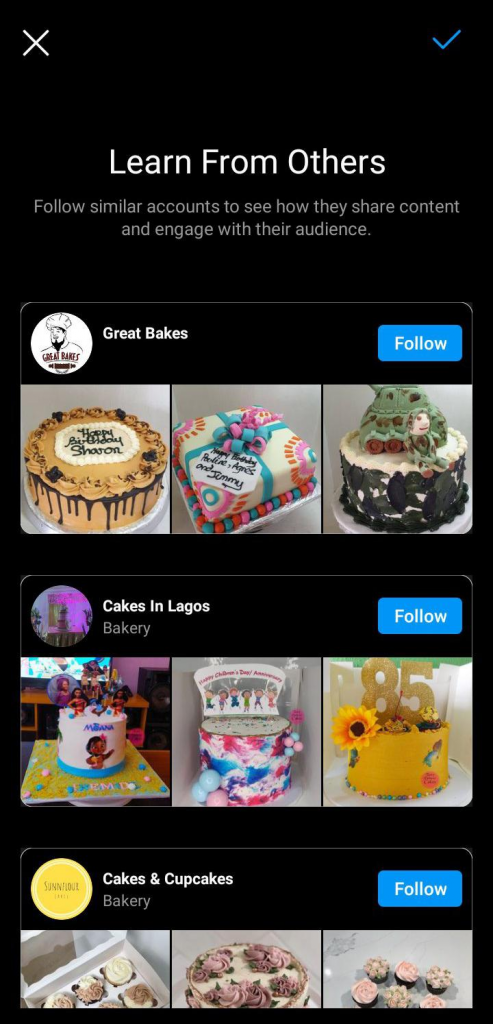 After successfully switching to an Instagram Business account, your Instagram profile will look different from the usual Instagram Personal account interface. There will now be the Insights and Promotion function.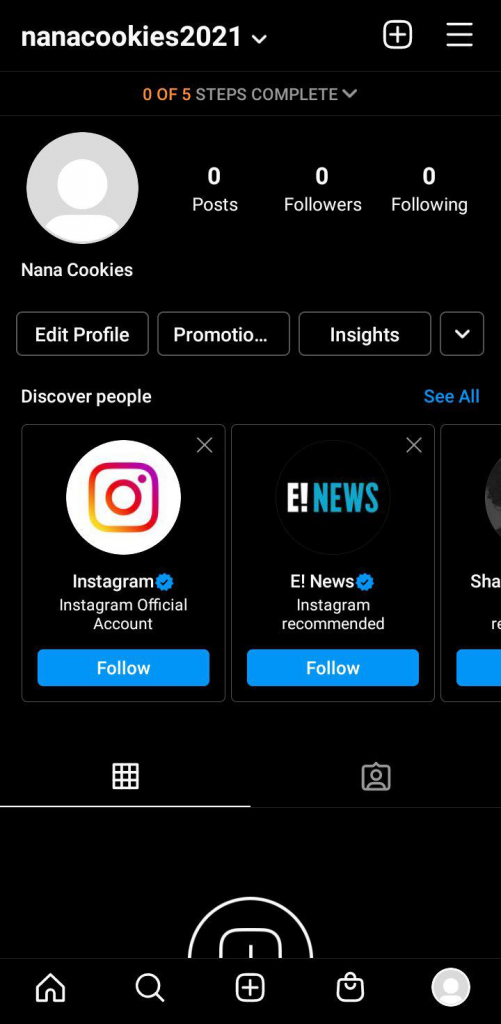 Integrate Instagram Business with Instagram Messaging API
In addition to the previously mentioned features, Instagram Business accounts also allow integration with other support systems according to a user's needs. For example, you can integrate the API with Qiscus Multichannel Chat, which allows businesses to access various social messaging such as Instagram Direct Message (DM), WhatsApp, Telegram, LINE, and others through the same User Interface (UI).
With this integration, all messages from various channels will be received and responded to through the same dashboard, namely Multichannel Chat. The work of a Customer Service (CS) agent will be more effective, and from a business perspective, all consumer data and their conversations can be safely stored, accessed, and managed in the same place.
The integration process with Qiscus Multichannel Chat is carried out with the help of the Instagram Messaging API. Currently, the benefits of the Instagram Messaging API can only be enjoyed by Instagram accounts with followers amounting to 1K – 100K can only use the benefits of the Instagram Messaging API. The good news is that Facebook is committed to opening access to the Instagram Messaging API for all professional accounts in Q3 this year. This means that your Instagram Business account can be integrated with Qiscus Multichannel Chat regardless of the number of followers.
If you are interested in further discussions about how to optimize Instagram Business as a sales channel or learn how to integrate Qiscus Multichannel Chat in your work processes, please contact our team here.