Hello, 2018!
It seems that time has passed quickly through 2017 and now we're welcoming 2018, just as quickly as how we saw digital technology causing significant disruption in many fields which inevitably brought along positive impacts.
We can see how e-commerce has grown rapidly worldwide in 2017, especially in Southeast Asia (SEA). E-commerce continues to emerge with a variety of goods. A lot of enterprises who operate in the conventional markets are affected. But we also saw many expanding their operations to selling online. Based on data from the Indonesian Central Bureau of Statistics (BPS), e-commerce-related businesses in Indonesia have grown by about 17 percent in the last ten years to reach 26.2 million units.
So how about 2018? What trends will be happening this year?
Chat Trends In 2018
Not only did we witness disruptions of the conventional market, we also saw how the way we communicate is changing into a new model through existing messaging apps, also known as chat. Chat has achieved a new record in the history of technology by reaching over three-quarters (76.3%) of smartphone users worldwide. This number is expected to increase and reach 80% in 2019.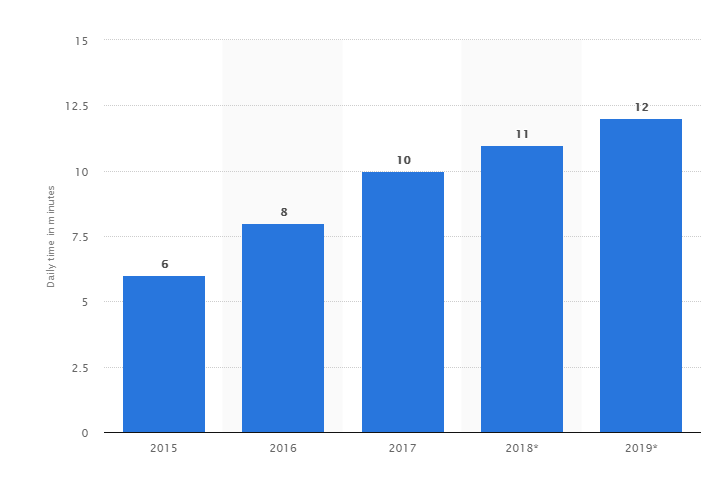 The average time spent per day with mobile messaging apps by adults in the United States between 2014 to 2018.
The development of this trend will create competition for messaging developers to bring new features to attract potential users and also existing ones in every application update, such as by introducing voice call features, video calls or even novel features such as secret chat.
How will the competition be like and how will chat develop in 2018? Teamwire, a secure chat enterprise, predicts how 2018 will be going for chat development below:
Chat Apps WIll Grow Strong
With the changes in communication technology nowadays, and with chat being the most widely used communication media, chat has an amazing amount of data to be managed in its servers. Because of the massiveness of the amount of data chat applications possess, the focus of every feature update would focus on improving security features. This is essential since chat is not only used for sending informal messages only, but can also be a substitute for general business meetings rather than email.
Chat Apps Will Compete with Collaboration Tools
Relating to the point above, chat has touched every segment of our life not only for informal communication but also with discussions or collaborations for work and school. Although many developers have created collaborative tools for work purposes such as Skype for Business, or Slack, many employees continue to use general chat apps rather than these tools because of their simplicity and cheaper prices (sometimes free!) than using collaborative tools.
Chat Apps for Specific Requests
With the increase in usage of chat in businesses, this is a big opportunity for chat developers to design chat applications with special requirements for specific uses similar to when developers started to produce features for Voice Over Internet Protocol (VOIP) for video conferencing to facilitate online meetings for businesses in the past. Some businesses may demand a specific messaging feature for their application so in the next one to two years, developers may present many innovations as business-specific solutions.
Security and Integration as Key Features of Chat Apps
Since developers began serving new features in every update to attract more users to use these apps, the number of data and traffic inside the chat apps will increase. Because of these, developers must ensure that new features of Security and Integration should be present.
Security for data protection is what businesses need, not only because of the immense amount of data transmitted via the chat app but also to do with the content that should be protected. Integration is also very important for business productivity because it can automate workflows and enable Internet of Things (IoT), a process which each thing is uniquely identifiable through its embedded computing system yet also able to inter-operate within the existing Internet infrastructure.
So by looking at the prediction above, we know chat is still running to grow into the next level. Another trend to look out for in 2018 will be Artificial Intelligence (AI).
AI Will Rise in 2018
Nowadays, a fully developed AI is not just a dream; it is being used by everyone and now we're left wondering what's next.
2018 is ahead of us. To know how entrepreneurs predict technology trends in 2018, The Next Web interviewed a panel of entrepreneurs from the Young Entrepreneur Council (YEC). From the interview, we can see there are some predicted trends that will be booming in 2018, one of them being AI.
"AI continues to be at the forefront of tech discussions, conferences, and development. I believe there will be a major AI breakthrough in 2018 that could change how businesses evolve and interact with customers," said Daniel Wesley, a renowned entrepreneur who is also a columnist for Forbes.
The development of AI will certainly affect how chatbots perform. In 2018, AI and chatbots are predicted to grow further after we have seen how they have increasingly mastered technology in the world in 2017. IBM has also announced that there will be some progress in AI which can boost AI and chatbot uses in 2018.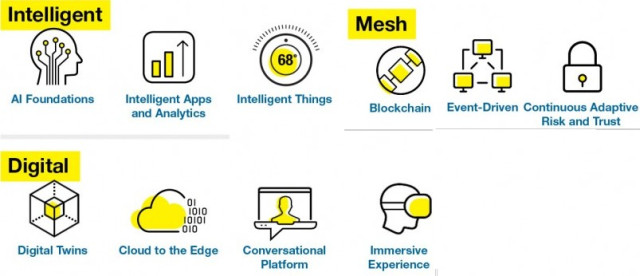 Natural Language as New Specific Command
While the actual command feature using human voice has become popular, this feature is still limited when applied in AI. With the increased use of chatbots in customer service and other business applications. The development of this feature is important to improve the quality of services by bots.
Enhancing the Bot-Human Relationship
The fundamental difference between human-bot communication and human-to-human communication is emotion. The bot is not a living creature and is not able to detect the style of language, tone, intonation, and emotion of the human speaker. However, new developments have shown that bots will soon be able to recognize human emotions. So that it will improve the relationship between humans and bots.
AI as the Solution to Big Data Analysis
Big Data and AI are two things that have been least understood for the past few years. While the business potential found in large data analysis is very profitable. The challenge to analyze data and images correctly will be assisted by the development of AI and machine learning.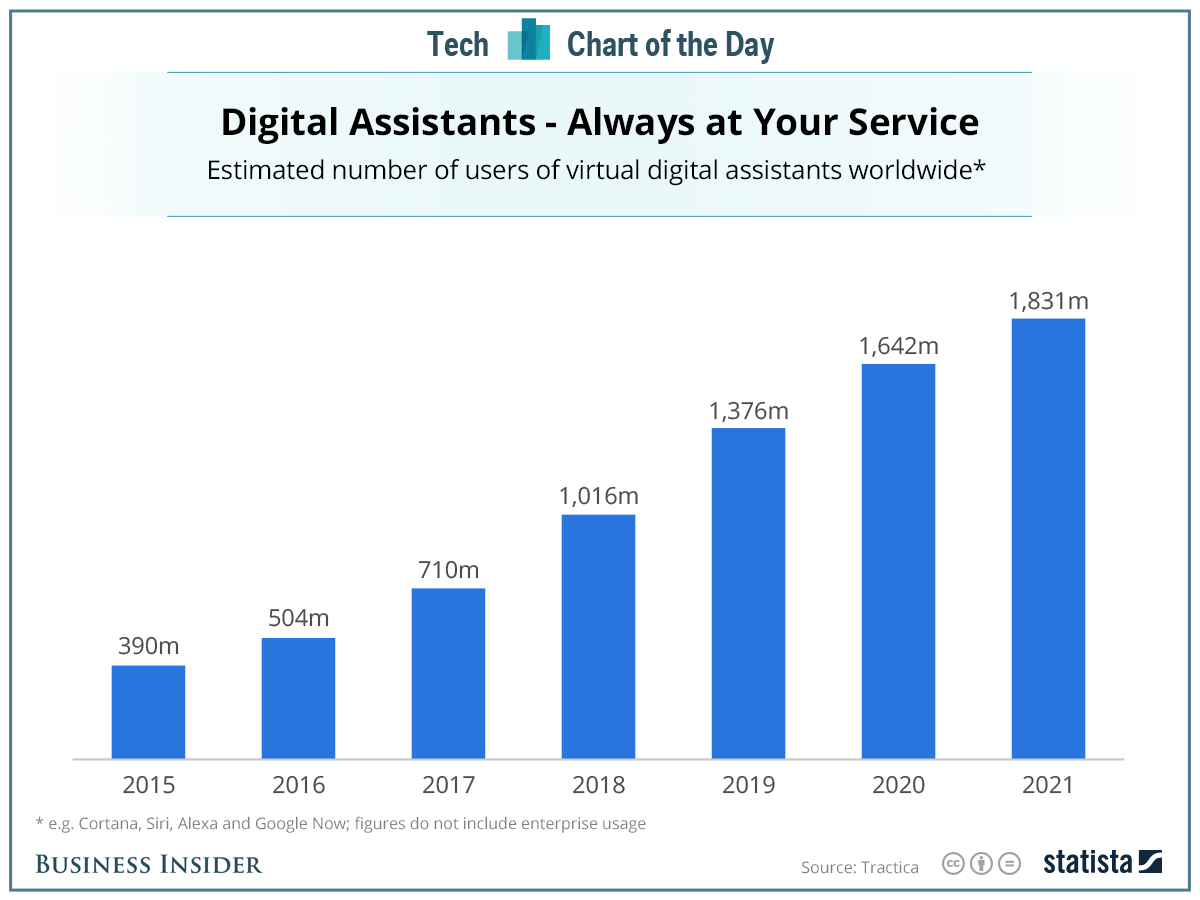 Thus, it is obvious that the development of AI and chat will massively increase the need for making an integration between businesses and AI.
A new lifestyle has also emerged; consumers in SEA today spend most of their time in the digital world – chatting and watching videos – all done mostly via their mobile phones. Inevitably, this new lifestyle is shaping their expectations on businesses.
Qiscus offers many products which can leverage your business such as:
Qiscus Chat Software Development Kit (SDK)

: Qiscus Chat SDK offers a full package from backend to front-end User Interface (UI) so that clients need not worry about starting a chat interface from scratch and will still be able to customise their own features. We make sure our SDK is customisable and extendable. We also offer special arrangements such as deploying a team to work on your server.

End-to-End (E2E) package (Qisme)

: The accelerator or E2E package basically means that we have templated applications that can be white-labelled for clients. Its main objective is to help clients create a reliable base application and make it go to market fast. Naturally, there will be insights that they would learn from their end users. Which they will then return to us to seek customisations (which we outsource to our partners). The key thing is that they have an app that is powered by our own SDKs.

Omnichannel package (Qismo)

: This is our customer service chat app that connects between the company to customers via multiple channels (website live chat, Facebook messenger, and Line Messenger). This will enable our clients to own chat services. Which connect their customer service representatives with customers easily via these channels. The agent will be interacting using a single web dashboard that we provide.
Qiscus is a real-time communications (RTC) provider helping companies in SEA leverage on technology to virtualize their businesses and expand beyond any physical boundaries. We can help you to transform your conventional business to turn digital through our chat engine technology. Qiscus has substantial experience in helping virtualize businesses in the past five years.
Drop us a note at www.qiscus.com or you can read our white paper and see what we can offer for you.