One of Indonesia's achievements on the Southeast Asian economic stage is in the Fast Moving Consumer Goods (FMCG) sector. Indonesia has the highest increase rate, reaching up to 8.3% from the previous year in this sector. This industry could be an attractive option for investors because it has roused significant gross revenue, topping up to 10 billion US dollars.
Back in 2012-2013, the sales of FMCG products in Indonesia had increased by 14% from the previous year. Hence, Indonesia can be considered as the cream of the crop in the FMCG industry, especially with the stable gross increase in this decade. Coupled with the improving economic conditions of its citizens, making an investment in this field can not be underestimated.
What is Fast Moving Consumer Goods?
In general, we can say that FMCG is an industry that engages in the production and distribution of consumer goods which have a fast turnover, with a relatively low production cost and short life. Therefore, FMCGs are known as household products.
FMCG products are also low in durability and many of them are consumables, consumers tend to purchase these items periodically at least once a month for certain types of goods. We can classify them into three types: personal care products, household items, and food & beverages.
On the other hand, we can see FMCG in two perspectives, as a consumer or producer. As a consumer, FMCGs are goods with high purchase frequency, but the customers' attachment toward the brands are considered low. chat api.
Meanwhile, as a producer, these kinds of goods have fairly high and extensive distribution channels and turnover. This affects the consuming frequency, impacts the trend of production especially in terms of price, and also increasing demands for innovation from the producers. chat api.
How FMCG Can Gain Its Standing in This Highly Disruptive Market?
The rise of FMCG industry in Indonesia is not without subtle factors. One of them is Urbanization. According to World Bank, Indonesia has around 4.1% city growth rate each year, it is becoming one of the countries experiencing the greatest urbanization impact in Asia.
Urbanization matters in FMCG sector, because it means people's lifestyles are changing, becoming more consumptive, with increasing need for tertiary goods. Additionally Indonesia's economy is 5.28% in average for annual GDP growth (since 2000). These factors become driving forces for FCMG's growth in Indonesia.

Therefore, FMCG potential in Indonesia is big. From consumer's side, the Indonesian citizens can shop around 31 times a month. It means the average Indonesian people shop for at least one item every day.
Not to mention with government support, this industry can accelerate further. One of the government policies that support the industry is the promotion of consumer protection policy and tightening of the standards of trade production. Another is that by releasing the fiscal and non-fiscal service policies, investing is made much easier than it used to be.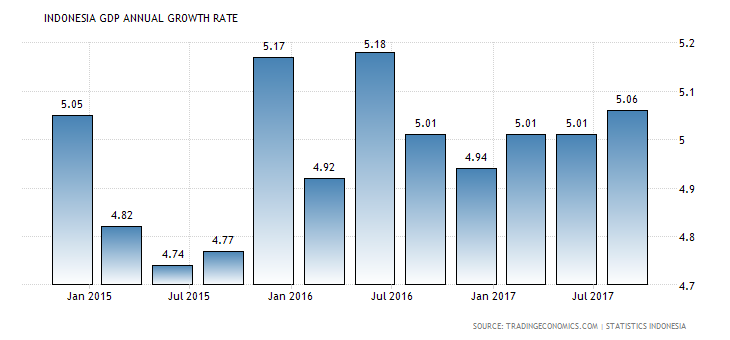 In addition, the emergence of digital disruption can also affect the realm of FMCG industry. As The CEO of Kantar Worldpanel Asia, Marcy Kou believes that digital disruption will be very influential towards the consumer goods industries. It because now that everything is going digitized there are three key defining factors presented for us: consumer behavior; retail business transformation; and digital consumption.
Hence, it is not surprising that online retail businesses in Indonesia can increase their revenue sharply. The research conducted by TEMASEK and Google predicts that e-commerce market value in Indonesia could reach up to 81 billion dollars in 2025. Moreover, in that year, Indonesia may be able to control up to 52% of the entire online market in Southeast Asia. chat api.
AI and Chat API as A Strategy to Accelerate FMCG
If a company can benefit the great potential of FMCG combined with a good marketing strategy to deal with digital disruption, it could positively impact the business development. On the other hand, people are still wary of the real application of Artificial Intelligence (AI) in the FMCG business, because it does not seem to have a connection at all.
For example, by integrating AI assistants to your system such as Siri, Alexa, or Cortana, the customers can access AI's help to identify things more conveniently. Not only that, by utilizing AI and Chat API technology, one can give customers the ability to order their daily needs without having to leave their home. This was shown by Amazon some time ago, with its Amazon Pantry service that allows Prime users to access more than 2000 products.
On the other hand, the disruption of AI is affecting every corner of business sectors, including Supply Chain. To top it off, 47% of all supply chain leaders have said that artificial is highly disruptive, and it is vital to consider AI integration into the supply chain. According to Tungsten Network, generally the supply chain without AI will waste both time and money for a trivial task that can usually be conducted by humans.
Talking about supply chain, artificial intelligence can be implemented to help set the safety level for inventory, transportation networking, forecasting, and planning demand, managing the supplies and purchasing. We can also take a look at Watson Supply Chain by IBM, which is able to process insights regarding supply risk and provide supply chain visibility.
Not only can you use AI, but you can also integrate your system with Chat API to accelerate the process. For example, you can respond to supplier inquiries faster by one-on-one messages, voice calls, and video conferences (or even groups). Then, you can also conduct product audits through real-time communication and review reports periodically.
Qiscus
chat api
Another real application of this digital technology is by utilizing the Basic API. If the company also implement chatbot in their Chat system, they can provide a list of products, with material composition information, product descriptions or details of nutrition. Through AI, consumers can find their favorite products at stores near them.
AI can also be used to engage customers and increasing their loyalty, using such techniques as awarding coupons or customizing products based on the consumers' behavior. Especially if the products are considered rare, specially produced, or sold in a limited quantity. Moreover, according to McKinsey, onlines sales can be three times faster if we use AI and Chatbot on our system.
Having said all the above, we have a good news for you. Qiscus can provide you with many of the mentioned functionalities. Through our Chat SDK we can help you to digitized your system, reducing the trivial workload and saving your time and money. You can even customize your own UI with our engine and the data is owned by the clients. Thus, you can still control the large part of the real-time communication system. Feel free to ask us for anything, just send us a note message to [email protected].