It is frustrating when our health fails, especially when it is sudden and ruins our daily functioning. On top of that, health issues are usually related to difficult access to good doctors and costly payment afterward. Halodoc recognizes that health problems are unavoidable, hence they have recognized some potential pitfalls when it comes to health issues and has come up with several solutions.
Providing services that satisfy customers
We used to consider technology as helping us in our daily work. Now, it has become an inevitable presence in our day-to-day lives. Therefore, in creating services, Halodoc is always eager to fulfill customers' expectations with those that can improve user experiences, such as flexible consultation by simply scrolling down the list of the available doctors and an option to have a live consultation. Looking at the innumerable amount of smartphone users in Indonesia, customers can use Halodoc services conveniently from the application they can download.
To put it simply, we use telemedicine technology to provide better healthcare solutions for patients. With this technology, Halodoc customers can consult with doctors virtually as well as purchasing medicine, doing lab-testing, discovering a hospital and doctor directory for consumers, and even having it equipped with an appointment scheduler.

Through this post, we will provide you with some insights about how Halodoc services can help consumers who are in need of access to healthcare.
Halodoc chat and the customer's health problem
Halodoc enables customers who are already enrolled as members to have paid (and even free!) a consultation with doctors. Customers can simply scroll down to the list of doctors available and ask for a consultation. If the consultation is chargeable, consumers can pay through the Halodoc wallet which can be topped up anytime. They can also pay by credit card or DOKU Wallet.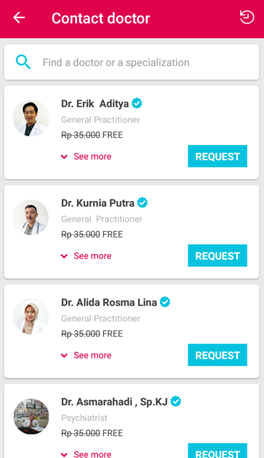 The interaction between doctor and patient through chats and video calls offered by Halodoc have resulted in more effective and efficient healthcare consultations. All the flexibility of Halodoc chat view is provided by Qiscus. Through the consultation services that Halodoc has, it brings some benefits as without distance as a barrier, patients can sit for consultations at their convenience while doctors can monitor and regularly check on patients in need. Doctors can also recommend medicines via chat with consumers. In addition, there is a provision for the patient's name, sex, age, weight, etc., information which makes it more convenient for doctors to give recommendation too.
The process is illustrated in the graphics below:
The doctor receives information about a potential patient
Steps by step: recommending and prescribing medicine for patients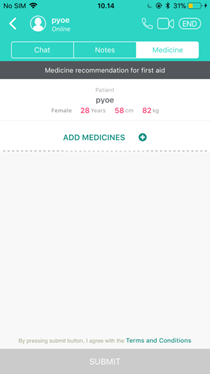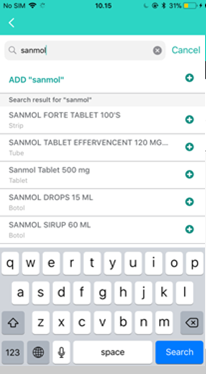 Besides the chat feature and recommendations on medications to the patient, doctors also have an option to write a medical note related to the patient's problem.
For users, they may have options to have either chats or video calls when they meet a doctor for a consultation and can even customize their chat view subtitles. All chats are archived in history, which could prove to be valuable for future consultations.
The image below shows a typical chat session between a patient and a doctor:
1. This is a first feature view after a user requests for a session with a doctor. If agreeable, the doctor then accepts it.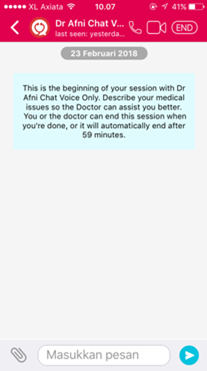 2. Steps taken when a patient wants to buy a medicine based on the doctor's recommendation.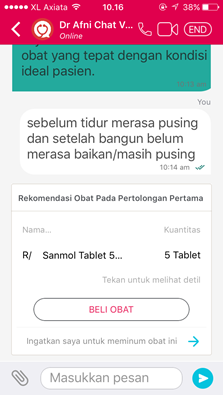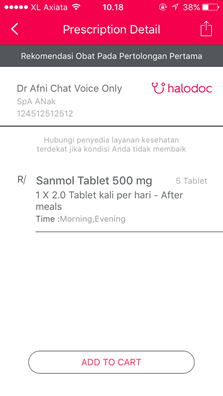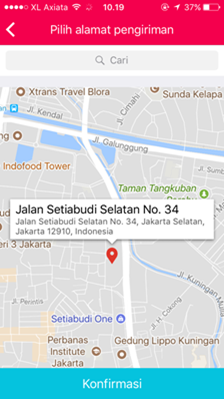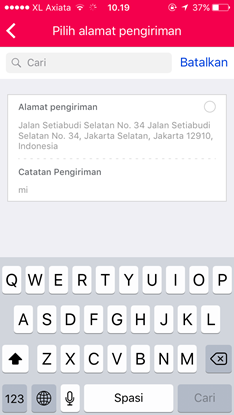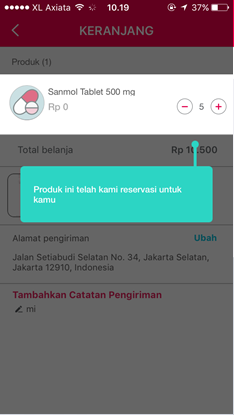 Also, patients can select a button to buy the medicine. Of course, to know more about our diagnosis and how to handle illnesses, offline consultations are still valuable and necessary. However, in an emergency situation when customers might not have any idea what to do, asking the expert directly through online chats could be a solution.
The connection between doctors and their patients are private. Online consultations held between them is guaranteed to be the customer's secret. This builds trust between the patients and doctors. When the two parties communicate through chats and/or video calls, it gives a humane touch to the transaction while also building trust between the two parties. Other benefits include how health-businesses can engage customers from afar. Therefore it can also minimize costs, such as transportation, too.
Simplifying healthcare services
Digital healthcare services could be a necessity for those who are using it in the right way. Halodoc is aiming to improve healthcare services by simplifying these services so that consumers can have easier access to doctors. Just like we have mentioned before, a chat and video call feature could be one solution. This solution is provided by Qiscus with the hope that we could learn and contribute more to this healthcare application through the users and companies feedback. Interested in making your application more simplified with the help of our service? Drop a note at [email protected].