As a medical crowdfunding platform, WeCare.id has a noble goal to provide free access to decent health facilities for less fortunate people. They realized that the most efficient way right now to get these services to patients in remote areas in Indonesia is by going digital, thus WeCare.id adopt every measure to facilitate the healthcare donation program. This means that everyone can participate in this crowdfund, with a minimum amount of only by 25 thousand rupiahs.
WeCare.id's platform simplifies the patients' data and the amount needed for their medical treatment, enabling donors to control their money usage in a certain way. In addition, WeCare.id collaborate with local doctors, making the service more accessible for those who live in rural area. Also, this company provides accounting information, thus providing greater transparency for donors and other concerned parties as to where and how their money is being spent.
As well as being able to participate as donors, people can also become a medicator; a person who acts as the connection between medical experts and WeCare.id, or they can be a person who looks for patients in need, acting as a catalyst for the whole system. In order to achieve all of this, it is clear they need a large and systematic approach to reach the target audience, ergo, utilizing omnichannel just makes good sense.
Moreover, other than donors, people can also participate to be a medicator, a person who connect between medical experts and WeCare.id. Or, it can be a person who look for patients in need, acting as a catalyst of the whole system. Thus, to provide better engagement between the company and their stakeholders, surely they need a large and systematic approach, ergo utilizing omnichannel is a good move they took.
In addition, nowadays contacting people through phone call and text call (Short Message Service) is becoming less relevant. Customers are moving closer to social media, email, live chat applications and the like. Ideally, customer service needs to provide a consistent experience to address customers' needs, solve their problems, and convey messages across multiple channels. Companies who are unable to offer this kind of service can only keep about 33%of their customers.
Hence, WeCare.id saw that Short Message Service (SMS) is no longer an effective way to engage their target audience. They chose to begin turning to a more convenient and practical method of using omnichannel customer service by Qiscus Multichannel Customer Service Chat.
Wecare.id X Qiscus Multichannel Customer Service Chat
Integrated with LINE, FB Messenger, and web live chat, WeCare.id is able to provide their audiences with a seamless journey to create a centralized customer interaction. It has a feature that supports customer service in ways such as amarking option for any inquiries that are already solved. Not only that, WeCare.id also use web live chat to engage customers and is even linked with customers' email, to provide more formal and thorough answers.
In addition, Qiscus Multichannel CS Chat also supports chatbot integration. This bot integration will be able to minimize the need for human CS. Automating a certain standard customer engagement process and only utilizing human employees for non-standard inquiries will ultimately impact conversion positively.
Usually, users will start the conversation and while the agent can't be online 24/7 there is a chatbot that can help with the inquiries any time of the day or night.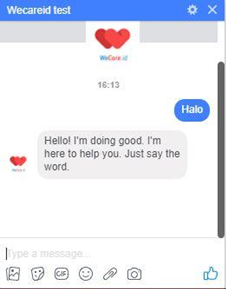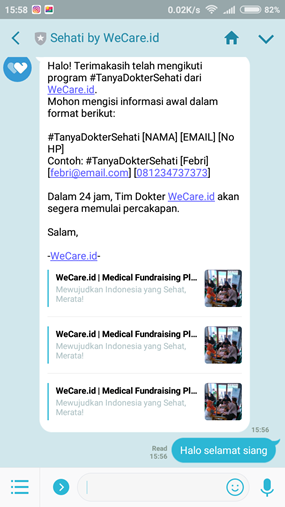 When the audience wants to talk with a human agent, CS can turn off the chatbot from the system and let the agent handle the rest. In this way the agent will handle a specific request from the customer.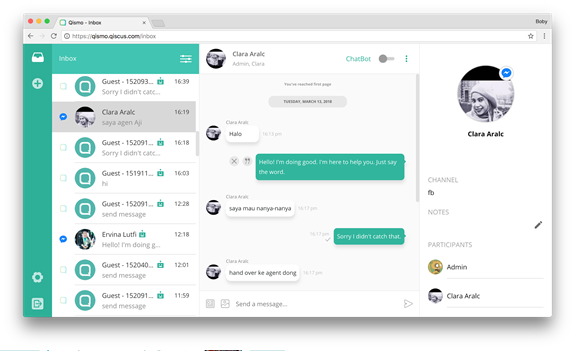 If the user provides the text command for handover to an agent three times, the chatbot will be turned off and the agent will immediately take over the customer service process.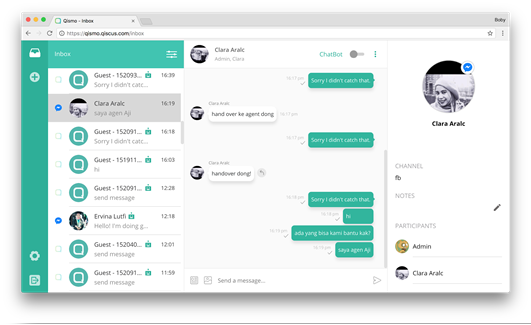 Here is what users see through their FB Messenger.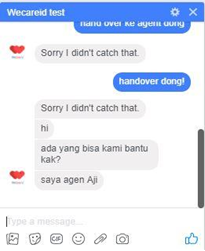 We can also connect with Facebook Messenger and Line with Qiscus Multichannel CS Chat, enabling the agent to answers people's inquiries from both applications.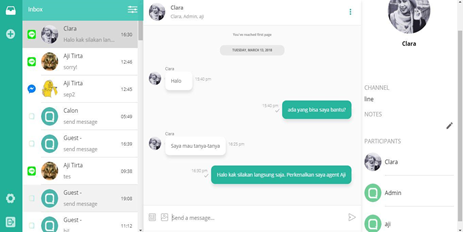 Additionally, we can turn on the chatbot when the agents are busy or can't be online at that moment.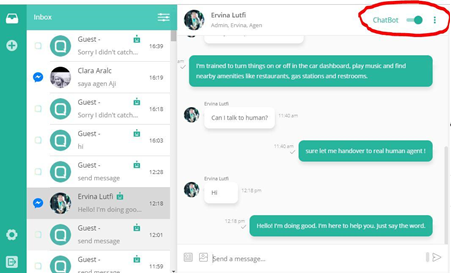 It is not only Facebook and Line, Qiscus Multichannel CS CHat also enables WeCare.id to utilize web live chat.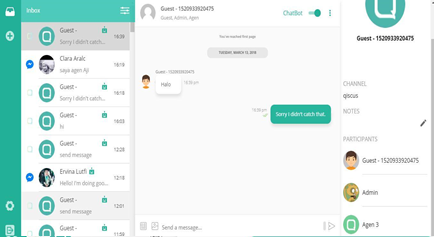 Here is what users see when they contact WeCare.id through the web live chat system.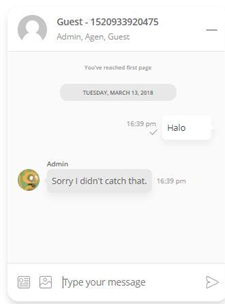 Aiming to spread healthcare evenly throughout Indonesia, WeCare.id found omnichannel customer service to be the ideal solution for this purpose. It made the donation process easier in those people who have a tight schedule can also participate and choose their own donation target. Qiscus can help companies to tap into their customers better in real-time in a simplified manner. If you are interested in learning more about our product, you can always drop us a note at [email protected].