How many social media accounts do you have? Facebook, Twitter, Path, Instagram, or LinkedIn? Are they all used up? Social media is exploding everyday. It's bombarded by various content that sometimes render it unattractive. It has pushed many users to leave their accounts due to the boredom and exasperation of seeing irrelevant content. It seems like social media is no longer a megaphone for businesses.
The Changing Face of Online User Communication
It appears that there has been a change in the communication pattern of online users, which initially began with a one-way communication channel like we used to have when social media first boomed. It has now gravitated towards more personal, one-to-one communication. People have started to reduce their online activities of sharing and interacting via social media and moving towards private chats and group messaging.
After the rain comes sunshine; while the attraction factor of social media may have started to weaken, messaging applications have come on strong. Messaging apps – otherwise known as chat apps – comes with some advantages which make them appear to be the right choice of replacing social media.
Firstly, chat applications are more than just a simple display and have become more user-friendly. They also require less data to run than social media pages. Chat applications also offer no limitations to texting, which allow users to text as long as they want. This is not the case for some social media platforms, such as Twitter and Instagram, since they impose a limit count on characters.
Secondly, chat applications are very helpful at multi-tasking. Taking WeChat as an example, users can not only text friends but also order a taxi, buy food, reserve movie tickets, check in for flights and accomplish a multitude of other tasks.
The shift from social media towards messaging or chat apps is not only about the features. It is also about changing consumer behaviours. People may try to brand themselves using social media but do not need to expose their personal lives using a chat app.
Also read: "AI and Chat Interface in FinTech App"
Integrating Chat Apps into Businesses
Chat apps are booming worldwide today with billions of active users. Many messaging developers have attempted to expand their coverage. Asia, as the largest continent in the world, is an interesting market for developers. The invasion of chat apps here comes with many strategies to embrace many users. Both at the personal and business levels. Not only do they offer chat for personal interactions, developers are also competing to create chat functions that can accommodate the needs of businesses. There is currently attempts to integrate between business messaging and chat apps.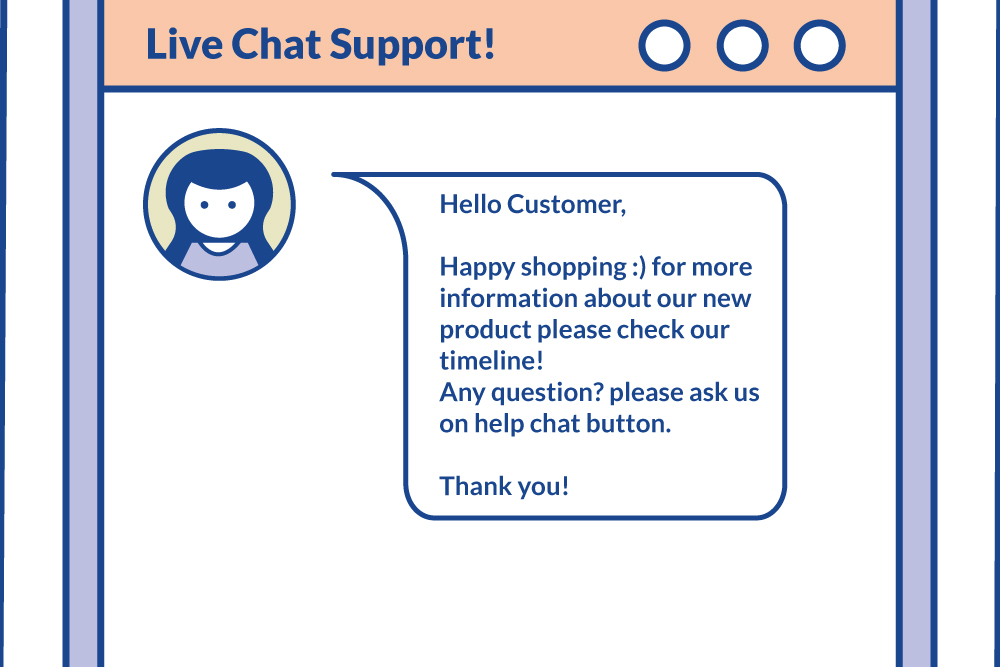 Presenting live chat as a multi-channel strategy for businesses. In addition to offering the use of chat apps for business communications. Developers are also offering live chat as a means to increase product sales. The live chat function with human operators can be used as an online customer service platform which can provide a good customer service experience for potential customers.
The Rise of Chatbots in Customer Engagement
Another strategy is using a chatbot. The limitations of live chat, which is operated by humans, will soon be taken over by chatbots. Developers are targeting the rapid growth of e-commerce in Asia, Southeast Asia specifically, to deliver integrated chatbot in applications. Also known as chat commerce – to provide easy, fast and accessible shopping services anytime, anywhere. We can look at some examples of chatbot invasion such as Soraya, a chatbot which handles both queries and end-to-end transactions on the Facebook Messenger platform. Besides chat commerce, you can also see the application of chatbots in the Halodoc application, an Indonesian directory of medical services including online consultation with real doctors. Halodoc provides a full suite of medical services. Such as online consultations, medicine delivery, on-demand lab tests, as well as a hospital and doctor directory. Halodoc uses chatbots to facilitate the customer service experience.
Chatting is becoming something universal right now. Since 10 years ago, people have produced more text messages than phone calls. It shows that today, chatting is a universal experience as well as a universal expectation. That leaves a significant impact on our lives, including businesses. The trends in business marketing have changed from showing static advertisements everywhere to beginning engagements with customers through chatting on their preferred channels.
Thus, using a chat application as one of your tools to bring your business to the next level is one of the best strategies currently. Qiscus is at the edge of this technology, partnering businesses to reach and engage more customers. Let us present the best solutions for your business by dropping us a note at www.qiscus.com or [email protected]