When the Cambridge Analytica case erupted on March 17, 2018, people started developing trust issues toward Facebook and questioning its' privacy management. The question being asked was mostly on how a third party company could have harvested Facebook user's data through a trivial psychological quiz and used the data for its'own benefit. In this case, the data was used to support Donald Trump's victory at the 2016 US presidential election. Kompas in its April 6, 2018 edition said, the victim of this case has been the 87,000,000 Facebook users.
However, four years before the incident arose, some institutions such as Thinkprogress.org had already reminded society that humongous technology-based companies are reliant on data mining. The companies, such as Facebook, even go further by harvesting people's information, not only their profiles and posts, but also the content of user's chats are used to understand more about people's characters and behaviors. The information harvested is then used to create more personal content which is displayed in the user's News Feed. However, ultimately these actions only lead to providing more revenue to Facebook.
So, a personal chat is no longer private. As Ramani Durvasula, a psychologist from California State University, Los Angeles said, "Everything you say, every character typed is being watched." This feeling seems familiar because it comes from talking to people you know in a personal chat so that the company can gather deeper data since the topics users discussed are uncensored and unsorted, this is different than when users post something on their social media feeds.
Private Data Protection
Related to the personal data protection, some parties already moved further by planning and implementing strict regulation over data protection. In Europe, the European Union (EU) even replaced its existing Data Protection App (DPA) with General Data Protection Regulation (GDPR), which affects parties, including businesses and public sector organizations that mishandled customer's personal data with strict consequences.
Through GDPR, people have the right to ask data controllers to delete their personal data, they also have a position of power since businesses need to ask for user consent and give 72 hours notification before leaking the personal information. In addition to that, privacy by design will become a legal requirement and data protection advisors (DPOs) should be hired by large enterprises to manage the data (read more here).
Briefly, through the implementation of GDPR, people in Europe will get more protection over their private data since organizations and enterprises need to modify the way they treat user's data. This includes the modification of data processing by the apps provider and data storage which involved the third party who made the SDK (Software Development Kit).
Build Your Own Communications Platform
In Indonesia, personal data protection has been ruled in the ordinance of the Ministry of Communications and Information Number 20 Year 2016 includespersonal data protection in electronic systems. According to the law, people should respect personal data as human privacy, meaning that users have the right to privacy over their personal data, as provided by the regulation.
The number of Indonesian people who believe in the importance of data privacy and protection is high, 79% according to We Are Social and Hootsuit 2018 research findings. However, the bigger picture is that, based on Privacyinternational.org's findings, some developing countries in Asia, including Indonesia, are still unfamiliar with the terms of privacy, due to the preference of collectivism over individualism.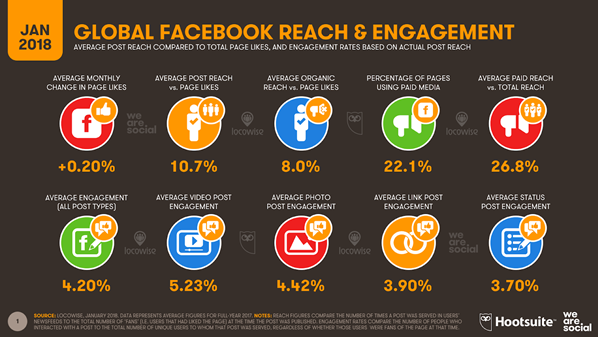 Therefore, referring to this background, it would not harm us to reconsider data privacy, particularly for business institutions who want both internal and external protection on those occasions when the data privacy issue emerges. Each enterprise could protect its own data by creating and using its own communication platform.
On the external occasions, some B2C (Business to Customers) have built their official business profile in multiple communications platforms including Facebook Messenger, Google Business, Twitter for Business, WhatsApp Business & iMessage (Apple's chat application) in its Business Chat feature. Several of thesefeatures, such as Facebook Messenger, WhatsApp Business and iMessage Business Chat can be used to communicate between the business enterprise and the customer. Techcrunch.com discussed this topic. Taking an example from iMessage, it said:
"While it may seem like an odd fit to chat with businesses in iMessage where people today keep up with friends and family via personal conversations, it's not surprising to see that Apple is entering this space."
So, a communication platform can be used as a business contact to connect between the enterprise and the customer. But if you are unsure about its data privacy (particularly after the Facebook case referred to previously) it might be better to build your own communications platform in the form of a chat, to connect with your customer, or even set the platform to manage a customer service and/or direct message facilities.
Additionally, building your own communication platform can also be used to secure data privacy (please take a look at Durvasula's comments about public chat platforms) and create a holistic platform for internal employees. Liquid-state.com stated that there are at least 3 benefits of building these integral communication platforms:
1. Streamlining
Juggling several office applications is not an easy task. By building a holistic platform, the employee can work seamlessly and efficiently by sharing the assignments with someone competent, after communicating it with their peers in the enterprise's communication platform.
2. Increased Operational Efficiency
By creating a communication platform, the employee can share the information, work updates, and so on everywhere, anywhere. Something that an Intranet can do because it limits the employee's update by being able to access inside the office
3. Improved Security
Business information is confidential and should not be leaked or hacked. Thus, having your own internal communications platform can help the enterprise to manage people who can access it, by adding the conditional access or permission before the data spread from one employee to another.
Use Third-Party Service to Build Communication Platform
The enterprise can build its own communication platform (in the form of chat apps) where the whole setting is managed by the company. Another option is to use the third party service to build your own communications platform, with a specific agreement over the data privacy setting. Qiscus manages to provides those service through various products, including Chat SDK, Qiscus Member Engagement Package (Qisme), and Qiscus Online Consultation (QOC).
Qiscus Chat SDK, or Software Development Kit (along with its messaging API/ Application Programming Interface) is a developer kit and interface that allows you to create and run a chat application. One of our advantages is being able to deploy our own server. The advantages for you are:
The data fully belongs to you.

The data can be processed in accordance with your company's needs.

Higher security for data integrity.

Easily scalable.

More stable, because the chat version of SDK that has been used locked.
(Read more about it here).
Meanwhile, Qiscus Member Engagement Package (Qisme) is a white-labeled WhatsApp-like app that can be used, particularly for external communications, when an enterprise already has a large number of members and need to engage them better.
Lastly, Qiscus Online Consultation Package (QOC) is better suited to be used for external communication between the enterprise and the client. Particularly, for a business that provides digital consultation in various sectors.
The main benefit that can be taken from creating your own communications platform using Qiscus' product is that it can be customized by the client. You will no longer need to use a public communication service, such as WhatsApp or Telegram, both of which take the form of chat apps, to communicate with your internal or external business stakeholders.
Besides that, using Qiscus' product also helps you to have more control over your own server and speeds up development using built-in messages. The enterprise can also build reactive applications using the event handler feature and personalize the User Interface (UI).
Kindly review our products and find which is most suitable for your needs on our website. Should you need further information about Qiscus' product, kindly contact us at [email protected].