Communication via mobile devices has become a daily habit for almost everyone. Mobile devices are no longer just a convenient tool to access the Internet; they are also changing people's fundamental behavior, shifting our social media conversations to become more one-to-one or private.
Today's Situation
Southeast Asia (SEA), in particular, consists of a significant proportion of mobile-first and, increasingly, mobile-only consumers. In other words, the consumers' lives in SEA are extremely mobile-centric. Having a mobile device makes it easy for you to communicate and do a lot of things from your phone, such as shopping, commuting, or paying bills. This has resulted in the culture of immediacy where timely communication or interactions mean 'instant and simple'; a culture which has been greatly facilitated by social chats, which then in turn, further fuels the proliferation of social chats across the population. This is how constantly connected people are today.
Access to digital, social and mobile content in SEA continues to grow rapidly, with a percentage of more than 15 percent every year. Countries, like Myanmar, are seeing a two to three times growth in mobile penetration year-on-year since 2014. Malaysia and Singapore also make up two of the highest percentages of mobile-only users in the world. In Indonesia, households which own at least 1 mobile phone are about 4 times more than those which own laptops.
It is no surprise to know, then, that Facebook Messenger, WhatsApp, LINE and similar chat apps have been accessed by users for a long time, especially those in SEA. Because users in SEA spend a lot of time socializing via social media and chat applications, social media chat using cell phones continues to increase at a rate of 8% globally. Furthermore, there are several interesting statistics regarding the use of social media in SEA, according to the creative agency We Are Social: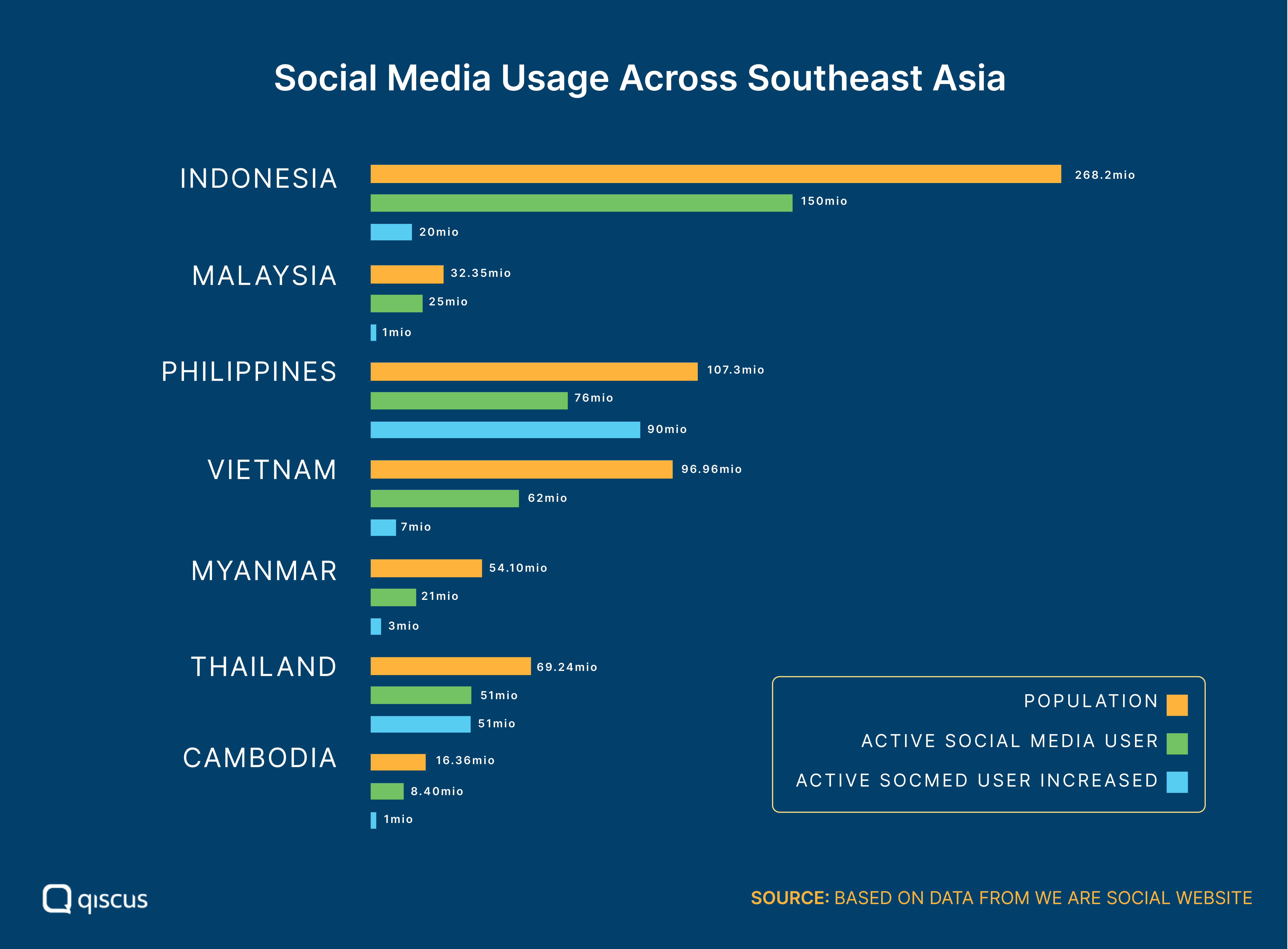 From the infographic above, we can see that more than half of the market in each country are already on social media or chat applications. Carrying out online interactions is how consumers in these countries live their lives now and it is no doubt that social media and chat applications are a significant part of consumer's lives. It is therefore vital for businesses to leverage on this ubiquitous nature of such platforms.
Aside from social media, people have also become even more attached to social chat apps, with most people being active on 4 of such apps. According to messengerpeople.com , these 4 well-known social chat apps are WhatsApp, WeChat, Facebook Messenger, and Viber, going beyond Facebook, Instagram, Twitter, and LinkedIn which make up the world's top 4 social media platforms.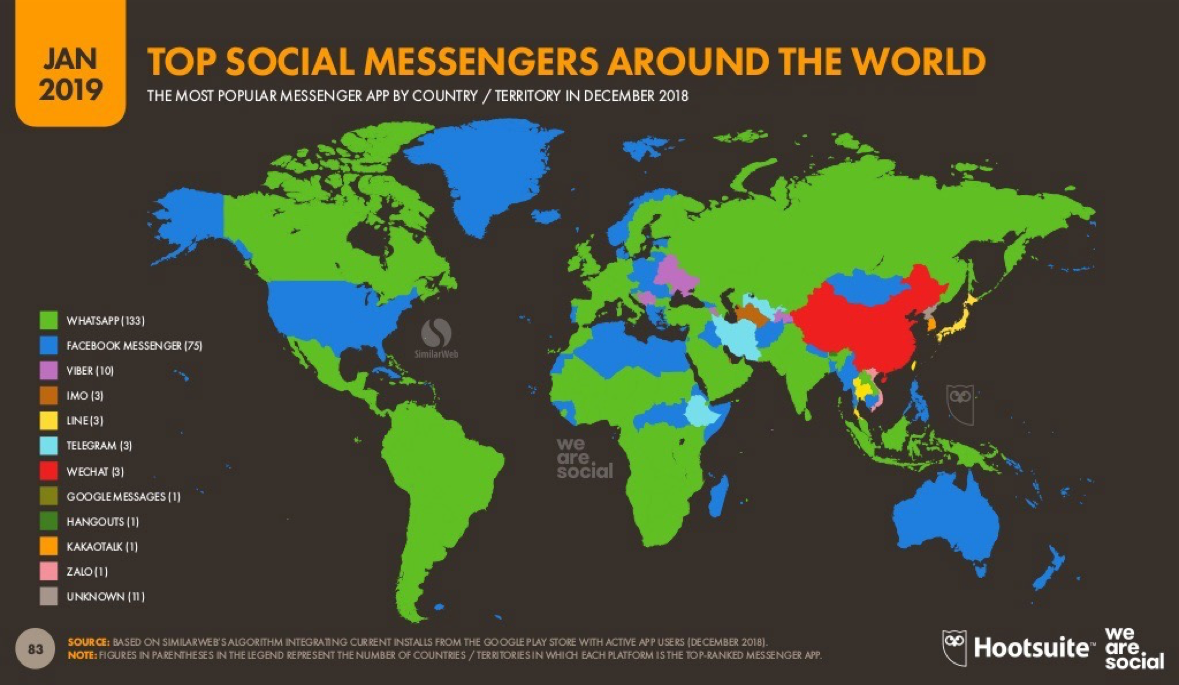 The infographic above showcases the top messenger applications from each country around the world based on the ranking in Google Play Store in December 2018. It can be concluded that WhatsApp, Facebook Messenger, Viber, Imo, and LINE are among the five most popular messaging applications in the world, while WhatsApp dominates much of Europe and Asia.
Staying Relevant with Today's Customers
Based on what we have discussed previously, we can conclude that it is important to leverage on the ubiquitous nature of mobile phones, which have become an inevitable part of modern life especially in SEA where the growth of mobile phone users is quite significant. Their constant use of and reliance on mobile phones, which explains their significant interactions using social chat apps or social media apps, has changed their habits and developed a new culture of immediacy. Therefore, it is very important for enterprises to be accessible from mobile phones as people are always prioritizing the use of their mobile phones. One of the approaches that we can use to reach them is through social chat apps.