Currently, WhatsApp is the messaging application that people often use to send messages and even make video and voice calls. WhatsApp has evolved to become a tool to coordinate your team, connect with your colleagues or business partners and even a customer service managing tool.
WhatsApp currently has two key softwares that can be utilized by businesses: WhatsApp Business App and WhatsApp Business API services. These are helpful and powerful tools that can optimize your business. At the same time, you no longer need to use your personal WhatsApp account for running your business. We detail out their use below.
How Does WhatsApp Work for Your Business?
Here are several reasons why you should involve WhatsApp in your business (if you haven't already):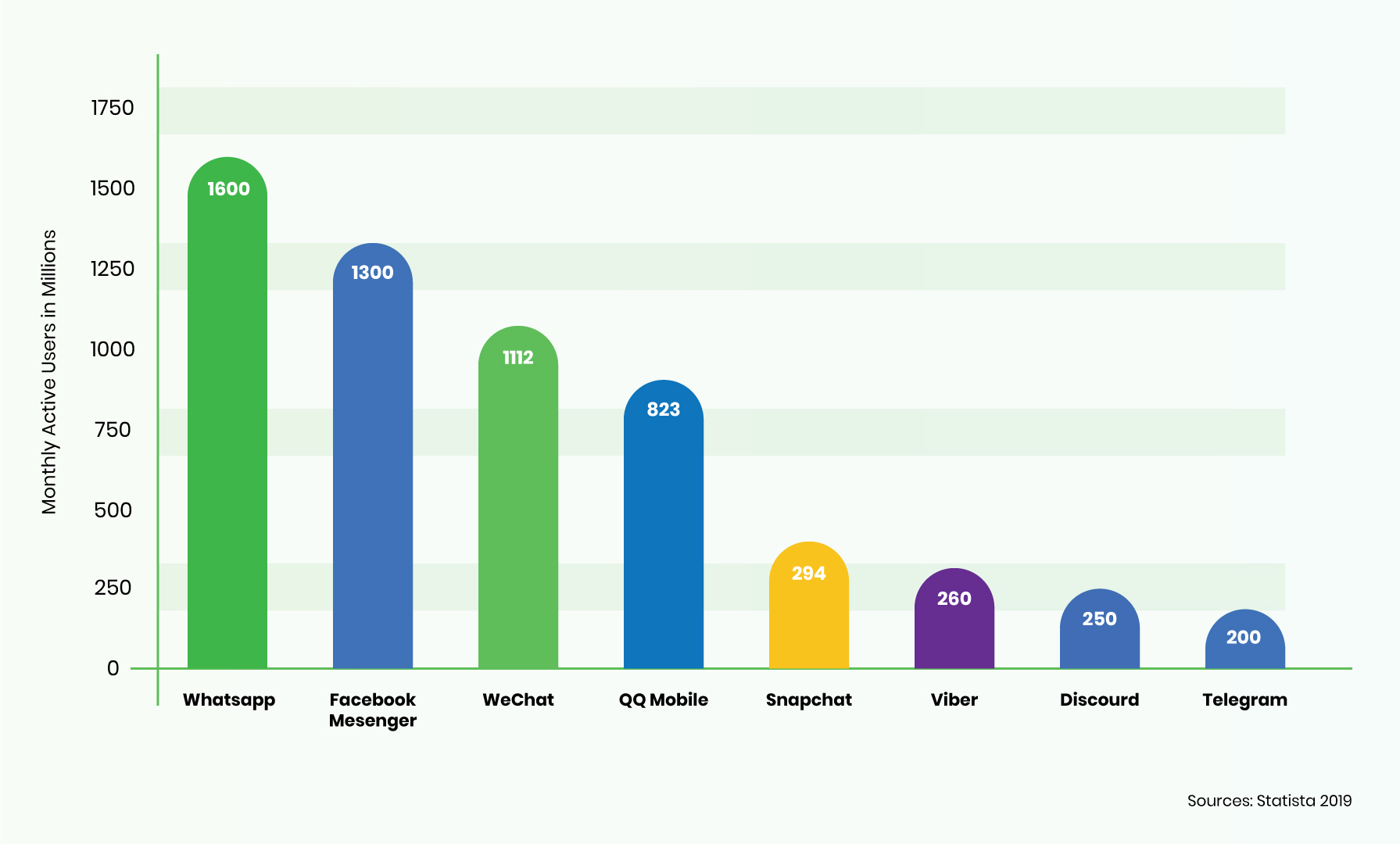 First, the gargantuan number of users makes it undeniable that WhatsApp is tops the charts as having the largest number of active users all over the world. It has overtaken Facebook, which is now in second place. Having a strong hold over 1.6 billion active users, or 1/7 of the world's population, this is a valuable opportunity never before available.
In Indonesia the situation is not much different, with WhatsApp being the most popular Instant Messaging (IM) platform and the second most popular social media platform after Youtube. With Indonesia's Internet penetration reaching over 150 million people, with WhatsApp being actively used at 83%, this is an absolutely huge number!
In addition to its many users, WhatsApp also has a high level of engagement. WhatsApp users send around 65 billion messages per day, which is about 750,000 messages per second! Not only that, even WhatsApp Status, which is underestimated to have 450 million active users daily, is already achieving 2.5 times the reach of Snapchat, which has a reach of only 191 million users.
Naturally, the high number of users comes with a high number of engagement, which can be counted from various activities, such as the number of downloads of the application itself, how often messages are exchanged, and so on. User engagement is highly connected to profit. User attention is important in business because you can leverage on this to promote your brand in order to increase awareness, as well as in advertising your products and encouraging customers to use them.
Highly active customers are more likely to buy, return and share products or services with friends. Product and marketing teams that measure user involvement can use product analytics to understand the factors that contribute to higher engagement. By increasing engagement, the team can increase product profitability.
WhatsApp user engagement is high, with an average user sending 43 messages per day. WhatsApp also provides features that might put pressure on people to reply to messages, such as the read and received indicator, and the last seen feature. It is interesting whether they will give the same response when they turn to chat with business interests.
There are already 3 million WhatsApp Business App users, meaning that people are beginning to understand how valuable it can be to run business operations. It is natural then that these apps have already reached more than 100 million downloads on Google Play Store.
Furthermore, just like ordinary WhatsApp, WhatsApp Business App has also achieved a significant engagement levels with a percentage of people opening messages as much as 99% and a response rate of more than 40%.
WhatsApp is currently spreading to more than half of the world. It has become the most popular IM application in 104 countries. WhatsApp is very broad, especially in Europe, Africa, and Latin America.
WhatsApp Business App vs WhatsApp Business API
How do the two differ? Which one would be more relevant to your business? The difference between the two lies in the background of your company.
WhatsApp Business app is designed to target Small Medium Enterprise (SMEs). Usually, SMEs are businesses with low assets and few personnel, and do not operate from a brick-and-mortar office or shop. The type of enquiries they receive would most likely revolve around stock availability or product pricing. In that circumstance, the WhatsApp Business app will suit them as it helps in responding to every customer's queries effectively.
WhatsApp Business API, on the other hand, is an enhanced version of the WhatsApp Business App. It was designed as a product for enterprises, providing maximum services such as connecting businesses' Customer Relationship Management system to WhatsApp in order to take action programmatically. For example, these companies can now send product shipping notifications to customers via WhatsApp.It also connects WhatsApp to their customer's contact points to provide real-time support.
You can also use the API to add more automation features such as bots, on the WhatsApp Business API.
Benefiting From WhatsApp Business
Switching from your private WhatsApp account to WhatsApp Business App will give you opportunities to increase your marketing efforts, from brand awareness to sending WhatsApp Broadcast messages to notify your customers about latest offers.
Bored with The General Messaging in Your Facebook Ads?
How do you create brand awareness for a new audience? Of course, companies have long resorted to online campaigns using Facebook Ads. But what if we already have a customer contact list? Do we still need Facebook Ads to promote our causes?
Like Facebook, which allows you to create links so that you can directly switch to your company's chat page, WhatsApp Business also has similar features.
It has a campaign building feature that contains default messages embedded with a URL link similar to Facebook ads, but it has a special utility that can be filled with many messages. This allows you to explore more persuasive messages and can be set depending on the condition of your customers' user profiles. For example, you will be able to craft a completely different message to a new customer from the one you use for a loyal customer.
Saving Time with Broadcast Messages
The broadcast feature on WhatsApp may be rather time-consuming when you have to select contacts one by one and is only limited up to 256 contacts. Of course, if you were to send messages from your personal WhatsApp account, you also have to be careful to avoid non-customer contacts.
Say no more to these potential setbacks because there are label features that can help you overcome this problem. You can provide labels, for example, for customers who are new, waiting for goods to be sent, or those who needs to be reminded about payment, among other things.
The Future of WhatsApp API
A lot more of the WhatsApp API features are waiting to be leveraged on. Features such as adding bots would be a great help for your company's customer service protocol especially in a time where customers' demands come at a very high pace. .
The WhatsApp API also supports WhatsApp template messages. This is especially useful when you want to provide notifications, including information related to the order, after a customer completes an order. You can even provide specialised notification such as when orders have arrived. This can be a very troublesome process if done manually but with the WhatsApp template messages, you can count on computers to send automated messages without relying on humans.
Potential Pitfalls Still Exist
Utilizing WhatsApp Business as your company's customer service tool will certainly provide more value in terms of user experience. Unfortunately, similar roadblocks exist with WhatsApp Business just like they do when we use WhatsApp personally. One account can only be accessed only by one user using a single mobile number and laptop browser. This is quite troublesome because you cannot mobilize the team to reply to incoming WhatsApp messages as it can only be accessed by maximum by two people.
Qisqus offers solutions to overcome this problem by using multi-user features which are key features in one of our products, the Qiscus Multichannel Chat. Click here to learn more about how this product works to improve your customer service team's efficiency and communication with your customers.